Kanye Says Kim Had "The Best Red Carpet Look Of All Time" And Calls Kris Jenner 'Mom'
17 February 2015, 14:57 | Updated: 17 February 2015, 15:00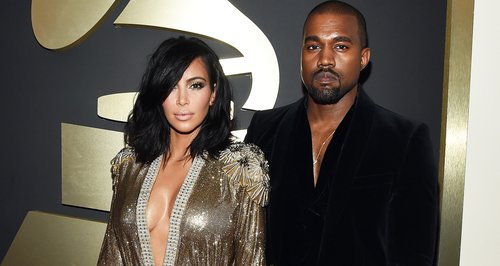 Kanye admits the fashion world turned their back on him when he started dating Kim Kardashian – but thinks her Grammys dress was a game changer.
Kanye West has been saying some more brilliantly Kanye-West-ish things – including that he calls Kris Jenner 'mom' and Rob Kardashian his 'little brother'.
In an interview with Style.com at New York Fashion Week, Kanye spoke about his newfound family and how the fashion world didn't take him seriously when he started dating Kim Kardashian.
"Soon as we started dating, fashion people were really opposed to the idea of reality stars. And all the relationships, the somewhat friends that I had somewhat built up, completely turned their backs on her and me."
"They already had their back to her, and now they turned it to me. The so-called traction that I was getting in the high-fashion world was completely thrown out the window and I was finally allowed to go to school, where every day I was in my mom [Kris Jenner]'s house, in my little brother's old room, Rob's old room, re-tailoring..."
Kanye also expressed his surprise that the elite world of high fashion wasn't more keen to embrace Kim's shape, which he described as "the body of all bodies".
He said, "I think the best red-carpet look of all time - if not, one of the top five - was my wife's look at the Grammys. You know what [Jean Paul Gaultier] just did. He said, 'F***k the s**t. I'm making real shit. I'm doing perfume and couture.'"
Kanye also said that having his little girl, North West, totally changed his outlook on life, "I didn't know who I was until I had a daughter, and then I realized that the purpose of life was to protect her and my wife at all costs. And that is who I am."
You May Also Like: