Kanye West (Sort Of) Got Taylor Swift, Rihanna And Donald Trump Naked For His Latest Video!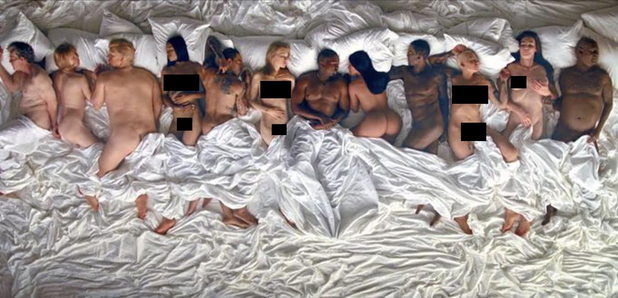 Here's the line. And ALLLLLLLL the way over there is Kanye West. Yup. He crossed it AGES ago when he realised this INSANELY controversial video. (18+ warning!)
There's been a lot of news around Kanye West's 'The Life of Pablo' single 'Famous'. Y'know, the sort of news like Kim calling Taylor Swift out for "always playing the victim" and actually claiming to have proof that the 'Shake It Off' singer actually approved the lyrics to Kanye's song.
But that's a walk in the park compared to this...
Think of a celebrity. Now think of them naked. Chances are, that exact image will appear in the music video for 'Famous', which Mr West recently released to the world.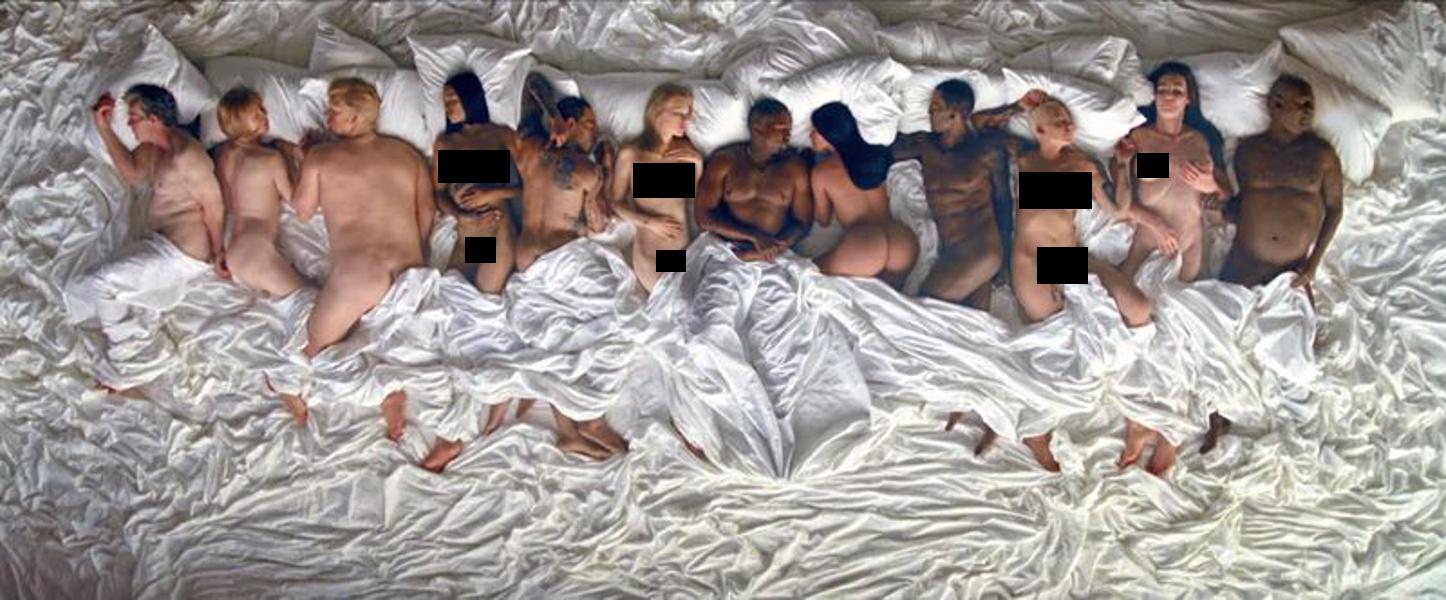 The video pans across twelve different A-listers in the CREEPIEST fashion going, as they all share a bed all naked and snoring. That's one nursery rhyme of 'Ten In The Bed' we really don't wanna be singing.
From left-to-right, the celebrities depicted are: George W. Bush, Anna Wintour, Donald Trump, Rihanna, Chris Brown, Taylor Swift, Kanye West, Kim Kardashian, Ray J, Amber Rose, Caitlyn Jenner and Bill Cosby.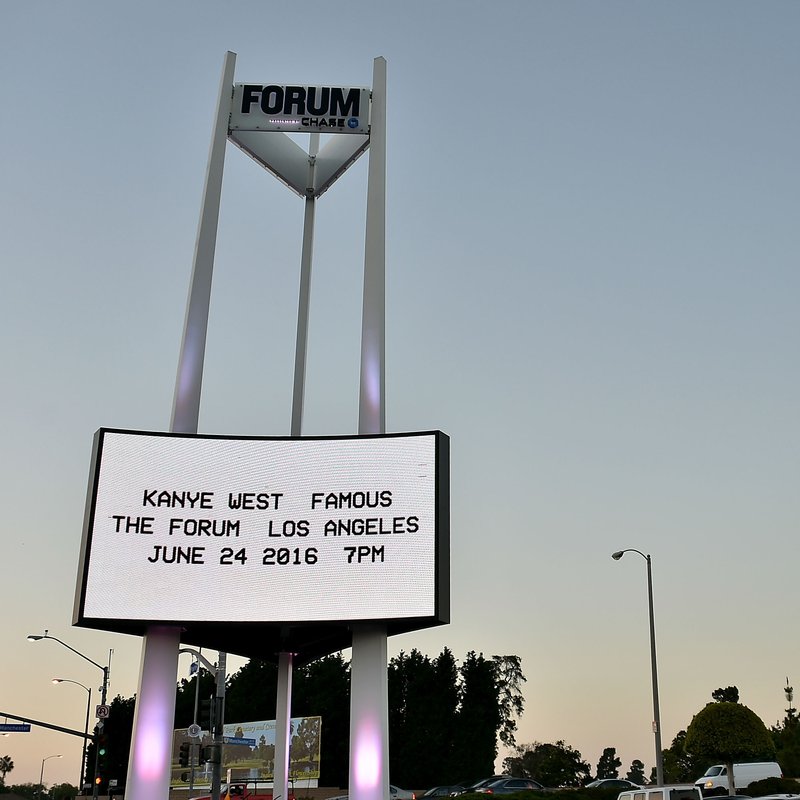 Yes. That's apparently a naked Kanye West sandwiched between a naked Kim Kardashian and a naked Taylor Swift. We don't know what to think, either.
Luckily for us, Twitter did...
Releasing a video with photoshopped bodies of celebrities naked? #TIDALXFAMOUS pic.twitter.com/zwKs7I0cNo

— Phoenix (@Drebae_) June 25, 2016
Calling a lawyer near you... #TIDALXFAMOUS pic.twitter.com/RE6puWxKCX

— Giuseppe Anthony (@ItalianMonster8) June 25, 2016
when you realize your husband is about to get sued by literally everyone #TIDALXFAMOUS pic.twitter.com/bvkPdvND6n

— adina® (@dinahsukulele) June 25, 2016
Kris Jenner directing this video like #TIDALXFAMOUS pic.twitter.com/t5WjR56jQz

— モ ソ (@MileysKoi) June 25, 2016
This makes his 'Jesus Walks' video look like a Disney movie...
You May Also Like...