James Corden's Confirmed That Kanye West WILL Do Carpool Karaoke… After Cancelling Twice!
3 August 2016, 10:24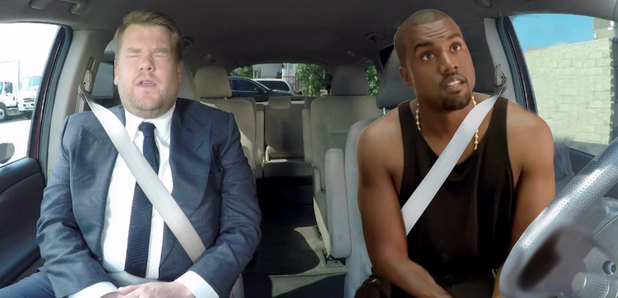 … and his way of apologising is just SO Kanye, it's brilliant.
Let's just let this sink in for a moment… Kanye West IS going to do Carpool Karaoke with James Corden, and we already can't wait for the pearls of wisdom we'll get to hear from THAT episode.
James revealed that he had alreay booked Kanye in to join him for a sing song on his drive to work twice, but it hasn't ended up happening yet as Kanye had to cancel both times.
Speaking to GQ, James revealed, "Kanye has been booked to do Carpool Karaoke now twice and both times something came up. He'll do it eventually. He wants to do it.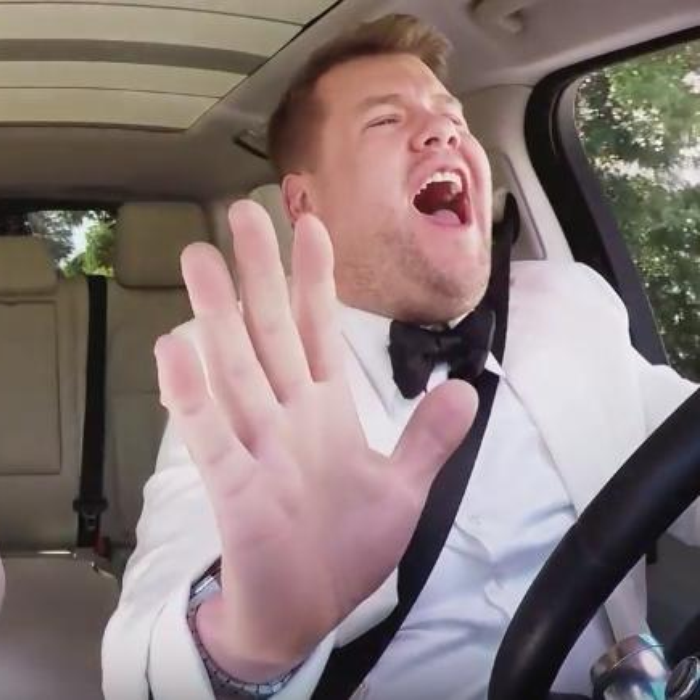 "[When he cancelled he sent] about three dozen white roses, of course. Arranged in the shape of a cube. What could be more Kanye than that?"
Despite having had some of the world's biggest stars in his passenger seat already, including Adele and Justin Bieber, James hasn't yet fulfilled his ultimate guest ambition just yet. James revealed that his dream guest would be Queen Bey – and he's hoping to make it happen once her diary empties out a bit. He explained, "[The dream would be] Beyonce. It would break the internet. She's on tour right now. We're working on it."
Beyonce and Kanye doing Carpool Karaoke? This has GOT to happen.