Kanye West "Heartbroken" After "Unfinished" 'Black Skinhead' Music Video Leaks Online
10 July 2013, 07:53 | Updated: 10 July 2013, 07:54
The 'Gold Digger' rapper says the clip is not the finished promo that he and Nick Knight have been making for five months.
Kanye West hit out at whoever leaked the unofficial 'Black Skinhead' music video online this week.
The rapper's digital promo hit the web but is not the finished product, according to Kanye.
Taking to Twitter he said it was "heartbreaking" to see the fake clip online as he has been working on the video with Nick Knight for the past five months.
"The BLKKK SKKKN HD video that leaked yesterday was not the official version," he wrote. "Me and Nick Knight have been working on this video for 5 months and for creatives it's heartbreaking when something like this happens."
He continued: "The final version will be ready within the next week.

Check out a picture of Kanye shopping in Los Angeles following the leak below: (Picture: Splash)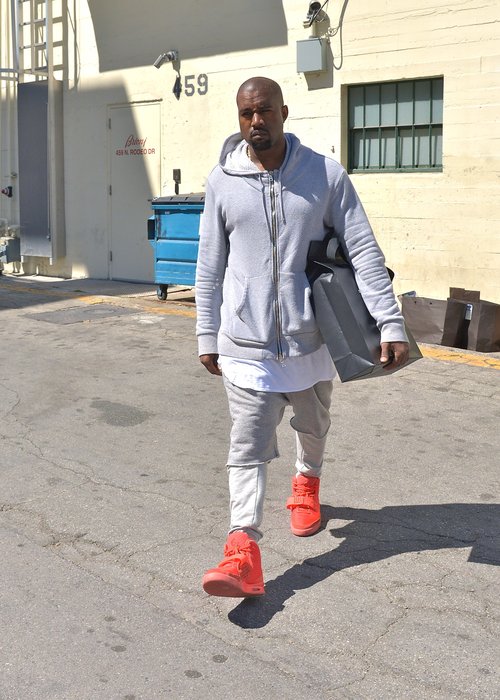 "So any website that may have the unapproved / unfinished ruff. I ask you to please take it down."

"Allow me and Nick to give the world what we've been losing sleep over."
He signed off the rant: "And to who ever leaked the video… F** YOU!"
The track is the first single to be lifted from his latest album 'Yeezus' and was first debuted during his performance on Saturday Night Live back in July.