John Legend Hilariously Used Kanye's Twitter Rants To Promote His Music
27 April 2018, 13:27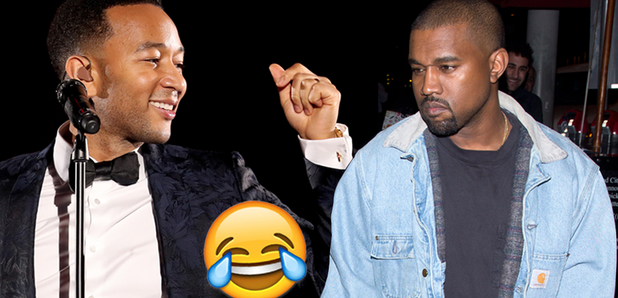 John Legend and Kanye West go way back, so when JL tried to talk some sense into Ye' knowing he'd post the texts, he had a spark of genius..
Ah, another day, another 'what on earth has Kanye done on Twitternow' and this time, he is actually the one getting played.
Kimye's long time besties Chrissy Teigan and John Legend are extremely anti-Trump and constantly troll the POTUS on Twitter, and rather unsurprisingly were less than impressed at Kanye's outpouring of support for the controversial leader.
Kylie, Kourtney And Khloé All Reportedly Unfollow Kanye West After His Tirade On Twitter
Instead of publicly bashing the rapper, John sent a heartfelt message to his pal asking him to reconsider his stance, but threw in the cheekiest of plugs for his new single- knowing full well Ye's snaky tendency to post screenshots online.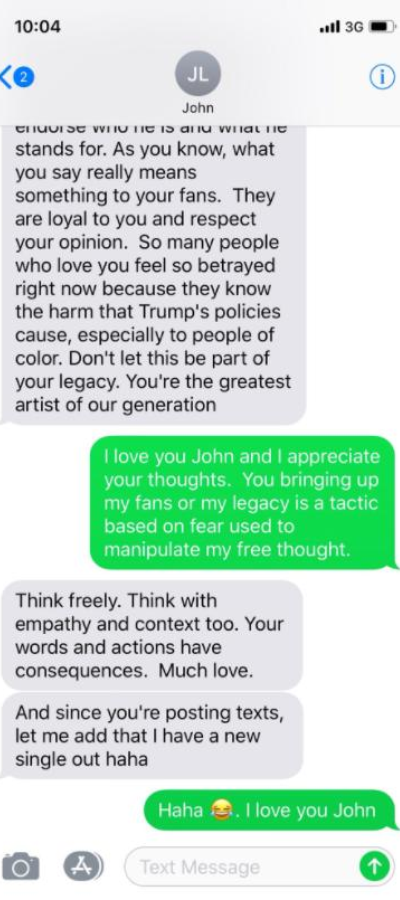 Picture: Twitter
Unfortunately for Yeezy, John's wifey Chrissy Teigan AKA the clapback queen of Twitter didn't take so kindly to her husband's messages being splashed all over the internet and has not-so-subtly indirected Kanye for his sleuthing ways.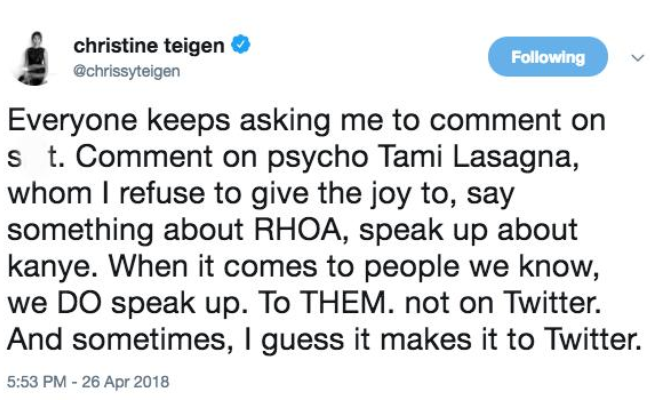 Picture: Twitter
She even joins in with the jokes that Kanye's rants are nothing more than promo for his new album or, as Chrissy says due to the 'green' SMS messages, an advert for a Google phone. Chrissy and Kim then exchanged hilarious messages about whether they were still on for dinner this Friday considering their husband's encounter.
@KimKardashian are we still doing dinner Friday or no lol

— christine teigen (@chrissyteigen) April 26, 2018
Yes but maybe no phones https://t.co/zIEZS28DXC

— Kim Kardashian West (@KimKardashian) April 26, 2018
Kanye is known for 'not owning a phone' but we are seriously questioning how this is humanly possible with the amount of texting and tweeting he is doing and honestly we think him not owning one may be for the best?!
Download Our Fancy New App For All The Latest Music News And Gossip
Watch Kim document her and Kanye's time on Family Feud