Justin Timberlake's 'The 20/20 Experience' Named Biggest US Album Of 2013
3 January 2014, 12:36 | Updated: 3 January 2014, 12:38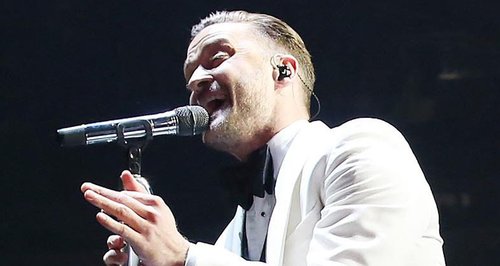 The 'Take Back The Night' star's first album of 2013 was the only record to sell over two million in the US.
Justin Timberlake's album 'The 20/20 Experience' has been named the biggest selling album of the year in America.
The 'Mirrors' star's huge return to music came in March 2013 when he launched his third studio album, selling a total of 2.43 million copies over the course of the year, according to Nielsen Soundscan.
'The 20/20 Experience' is also the only album to sell over two million copies in the Us in 2013, while Eminem's 'The Marshall Mathers LP 2' was the second biggest seller of the year.
Both Bruno Mars and Drake also scored some of the biggest albums of the 2013 with 'Unorthodox Jukebox' and 'Started From The Bottom', respectively.
Justin Timberlake followed up the release of 'The 20/20 Experience' with a second volume in September 2013.