Lance Bass Addresses N*Sync Reunion Rumours At MTV VMAs 2013
22 August 2013, 13:57
The former boyband singer stays coy on claims he will join forces with Justin Timberlake and co this weekend.
Lance Bass has spoken about the rumours which emerged this week over a planned N*Sync reunion at the MTV VMAs 2013.
It was claimed Justin Timberlake will join forces with his old bandmates for a performance after collecting the special Michael Jackson Video Vanguard Award.
The rumours started after Lance, Joey Fatone and Chris Kirkpatrick were pictured attending Justin's 'Legends Of The Summer' tour show earlier this month.
"Of course people are automatically going to think we're going to be there [VMAs] performing," he said during his radio show in the US.
Lance also said it was thrilling to see how many fans were keen to see the boys back together after all this time.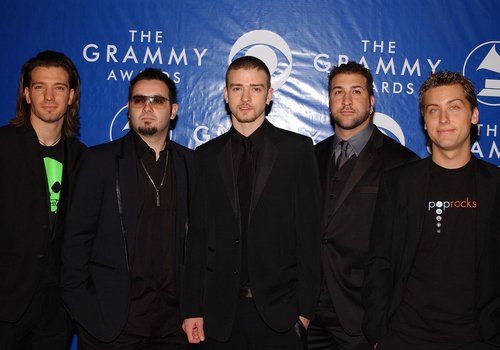 "It's amazing to see the reaction out there on Twitter and social media ... of how many people are supporting N*Sync," he said. "It's so nice to see because when we ended things ten years ago, there was no social media, there was no Twitter, but it's so cute to see how many people are supporting [us] and N*Sync was even trending."
The MTV VMAs 2013 will take place on Sunday night (26th August) live from the Barclay's Center in Brooklyn.
Lady Gaga, Kanye West and Katy Perry are all among the performers on the night.