Justin Timberlake's Grandmother Says 'Mirrors' Music Video Moved Her To Tears
2 April 2013, 16:42
The 'SexyBack' star's tribute to his grandparents came as a surprise to his family.
Justin Timberlake's grandmother has spoken for the first time about the singer's 'Mirrors' music video – which he revealed was a tribute to his grandparents.
The 'Cry Me A River' star debuted the emotional promo to his Vodafone Big Top 40 number one last month and his grandmother Sadie has told the latest edition of Grazia that she thought the video was "beautiful".
"It's dedicated to me and Justin's Papa, my late husband and it's beautiful," she declared. "His grandfather passed away on 29th December. He wasn't that sick, he had a breathing problem. He just closed his eyes and went to sleep."
Justin also kept the video a secret from his family until it was ready to be released.

Speaking about how she found out about the video, Sadie said that Justin informed her: "You have to see this video, just you sit down and watch it".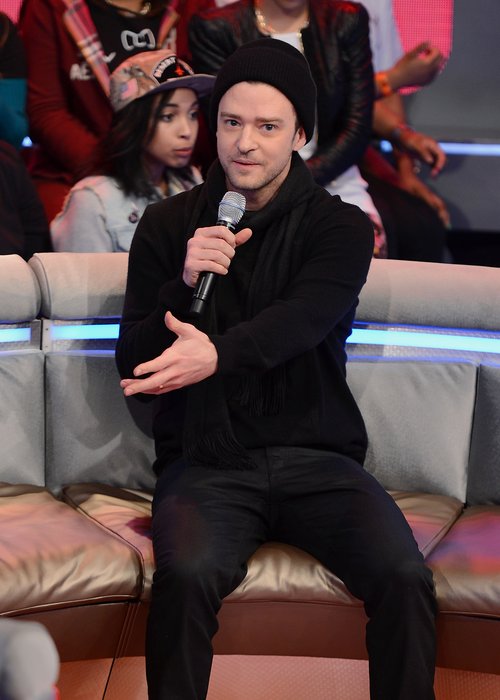 She added: "I was moved by it, it brings tears to my eyes. It's a lovely tribute to us."
The track was the second to be lifted from his US and UK number one selling album 'the 20/20 Experience'.
Meanwhile, Justin has been speaking about his second album 'FutureLove/SexSounds' this week and revealed that he could see why people were laughing at him when he first unveiled the record and called the record "polarising".