Justin Timberlake Praised By Michelle Obama On Visit To The White House
10 April 2013, 11:38
The 'Suit & Tie' singer takes part in a celebration of Memphis music with the First Lady.
Justin Timberlake headed to the White House yesterday (9th April) to take part in a celebration of Memphis soul music with fellow artists such as Charlie Musselwhite and Ben Harper.
The 'SexyBack' singer was also praised by the US First Lady on his work ethic as she enjoyed an afternoon entertaining with the musicians.
"Oh, watching you all's faces – priceless," she said as they headed inside the State Room. "Priceless. See, you never know what's going to happen at the White House.
"Okay, let's breathe. Come on. Everyone, let's breathe, even the moms."
The President's wife spoke at length about the importance of music in Memphis and singled out Justin at one point.
"When Justin first started touring, he would immediately go to the bus to watch a tape of his performance, taking notes so that the next night he would be even better," she explained.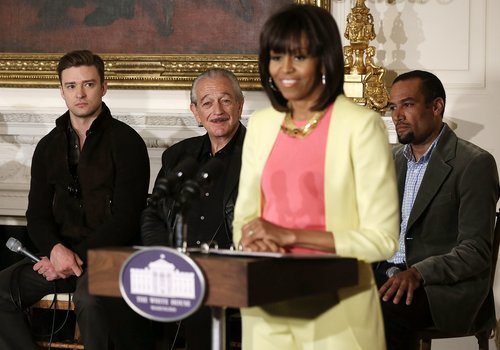 The N*Sync star also took to the mic himself to talk about "feeling linked" with the sound of Memphis – his hometown.
The entire event will be broadcast on PBS later this month.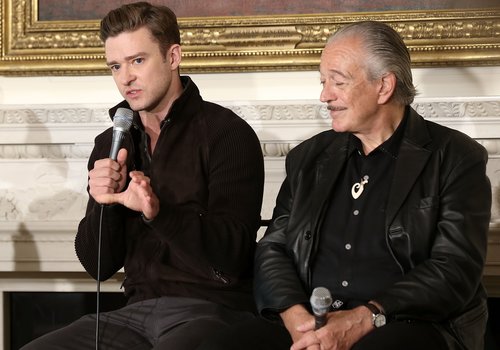 Meanwhile, Justin Timberlake's new album 'The 20/20 Experience' continues to dominate the charts around the world and hit sales of just under one million in its first week.
The star took to Twitter to reveal how he was left "speechless" at the strong performance of the record.