Justin Timberlake Says Jay-Z Is "Not The Guy He Is On Stage"
16 September 2013, 14:54
The 'Cry Me A River' singer speaks about his 'Legends Of The Summer' touring partner during a new interview.
Justin Timberlake has been speaking about Jay-Z and revealed the person the rapper portrays on stage is not the real man.
The 'SexyBack' singer told T Magazine that he considers the rapper to be just as much an actor as himself.
The singer revealed that the persona portrayed on stage is similar to a role in a movie.
"I try to talk to people about how much acting goes into music, how much of a character goes into what you put on stage," he told the publication. "You ever sit down with Jay? He's not the guy he is on stage.
"I'm not the guy I am on stage. I am a performer. It's an elevated idea."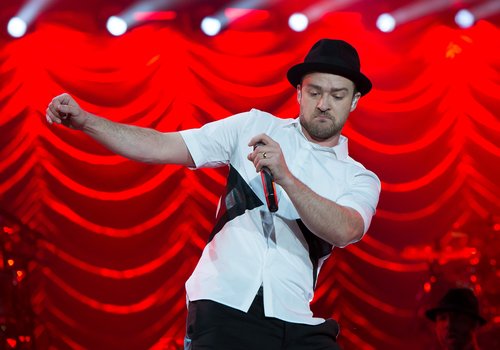 Justin also recently told the magazine that his new album 'The 20/20 Experience 2 Of 2' will be like the "hotter, older, evil twin, sister" of his March release.
The singe was also seen performing at the Rock In Rio concerts in Brazil this weekend.