Tom Ford Responsible For Justin Timberlake's New Straightened Hair Style
25 March 2013, 12:55
The designer talks about the singer's latest style evolution and the decision to lose the trademark curls.
Justin Timberlake has been seen sporting a new straighter hairstyle in recent months after making his musical comeback and it appears to be the decision of designer Tom Ford.
The pair collaborated on the singer's 'Suit & Tie' video as well as all designs for his new album 'The 20/20 Experience'.
Some fans have also voiced their pining for the US star's natural curly hairstyle, which is something Ford doesn't miss.
"I happen to like the hair straighter," he told the New York Times.
He also went on to reveal how Justin's love of his own clothes led him to restore faith in his own work.
"When you're someone in your early 50s, and a major global pop star who's barely 30 identifies with your style and wants you to make all his clothes, you think, 'I'm still valid', he added.
Ford also suggested the pop world of the 90s was initially responsible for Justin's previous styles and he had to move on.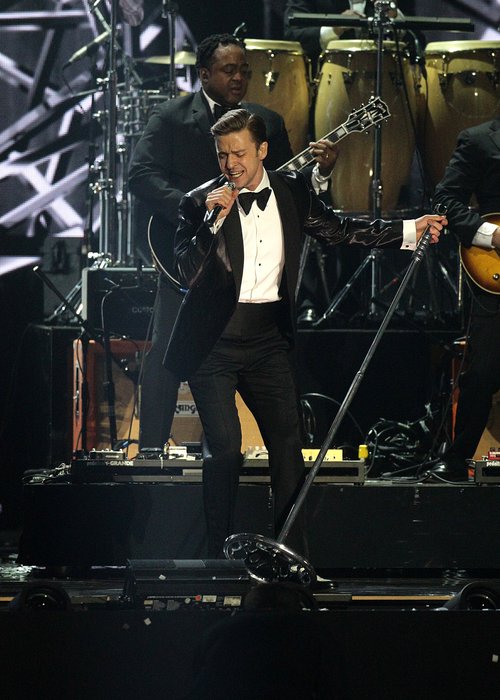 "These kids grew up in a generation of baggy shorts and baggy athletic clothes, and now they want some kind of little formal touch to something," he continued. "They want the glamour of suits and ties."
"Justin was identifying with a sort of young, Rat Pack fantasy in some way, and that is a terrific look for him."
Meanwhile, Justin's new album hit the top of the UK album charts this weekend and is projecting sales around one million copies when he makes his debut on the US chart this week.