Justin Bieber Explained Why He Walked Off Stage In Manchester & It's Divided Fans
24 October 2016, 11:57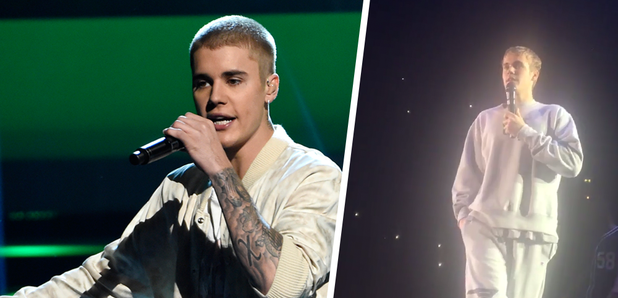 Some people just can't forgive JB for walking off stage during his set...
Justin Bieber is currently in the middle of his Purpose world tour.
Having already performed several shows in the UK, it was the turn of Manchester to enjoy some classic JB.
Unfortunately for fans though, he walked off stage before he'd finished his set, seemingly annoyed that the crowd wouldn't be quiet when he wanted to speak.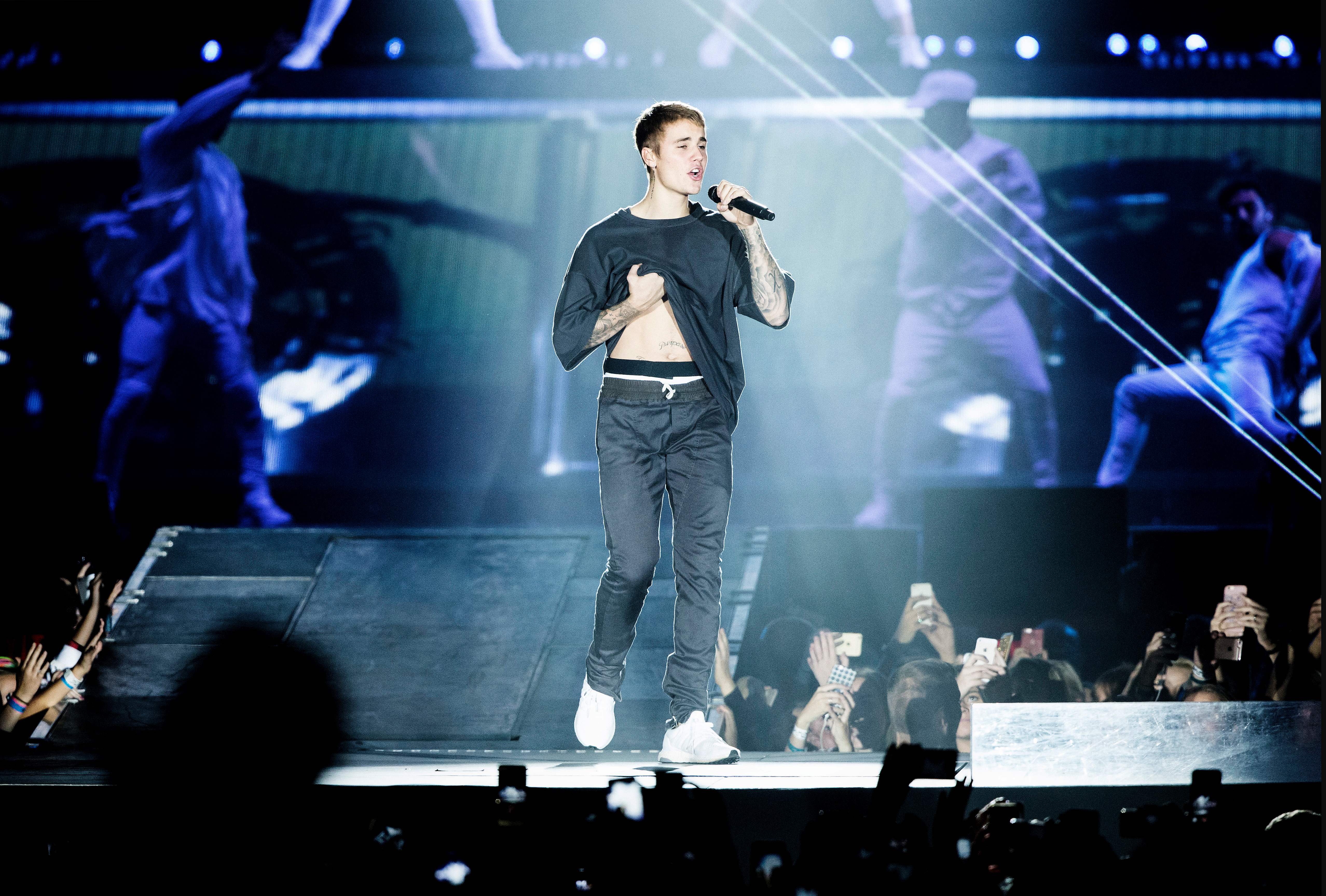 Picture: Getty
It wasn't the first time that it'd happened in Manchester during his tour and fans weren't happy about it at all.
Justin told the crowd, "The screaming during these breaks has gotta stop", but that just caused fans to boo really loudly.
Obviously not happy that his fans weren't listening to him, Justin then took it upon himself to drop his microphone and walk off stage!
Here's where Justin Bieber got boo'd tonight for asking fans to not scream and walked off stage #PurposeTourManchester pic.twitter.com/qEJzNZRfuv

— (@hannawwh) October 23, 2016
At a previous Manchester show, Biebs had addressed the onlooking crowd saying, "I'm trying to engage, but if you guys don't want to, I'll play the music."
What is it with him and Manchester!?
Well luckily for fans Justin did return to the stage and explained why he'd walked off...
Forgot I recorded this. The whole video of when Justin Bieber first came back on stage last night #PurposeTourManchester pic.twitter.com/zDxb0QbfsO

— (@hannawwh) October 24, 2016
Telling fans that he want to have a connection with them, Just calimed he wasn't trying to be an "asshole" and stated "Manchester, you guys are awesome" before continuing his set.
Later on he explained further...
Justin Bieber explaining why he walked off stage tonight #PurposeTourManchester pic.twitter.com/qdC4CY2M3N

— (@hannawwh) October 23, 2016
After stating that he's "travelled across the whole world to come here" and he's dedicated his life to performing and bringing smiles to people's faces, JB explained that he didn't feel he was getting the same respect back from fans and it "hurt a little bit".
But it seems that it takes some fans a bit longer to get over it as everyone has been split on how they feel about the whole incident.
@hannawwh there's NO excuse. He stormed off literally because he got annoyed by his own fans cheering for him. He's garbage

— Hey Girl stan (@gagasecstasy) October 23, 2016
what happened last night was unacceptable, what's the point in booing someone, people have feelings. #PurposeTourManchester

— soffoween (@nutelladeyes) October 24, 2016
@justinbieber thank you so much for last night, please ignore the negativity I understand love you #PurposeTourManchester pic.twitter.com/JrcVywbgkz

— corin (@coringevans) October 24, 2016
Don't get why people don't listen - he's a normal human being and it's rude✌ @purposeWtour #PurposeTourManchester

— catherine (@catiebeth00) October 24, 2016
I waited over 6 years for last night only for Justin to be booed off the stage.. thanks to the 'fans' #PurposeTourManchester

— emily (@_Warrior_99) October 24, 2016
Love bieber but he has to stay humble and remember his fans put him on that stage.. #PurposeTourManchester

— Kirstin.. (@kirstiningram) October 24, 2016
So what do you guys think?
Should fans show artists respect and listen to them when they're speaking on stage or should they be able to do what they want as they've paid their money to attend?
Or should artists just forget the chat and just perform their songs?
Hmm...
You may also like...