Have Justin Bieber And Taylor Swift Made Up!? Our Instagram Feeds Make It Look That Way!
26 May 2016, 13:59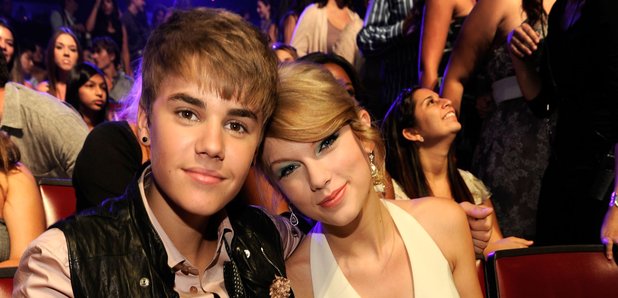 Everyone knows that if you like someone's photo or video on Instagram, then you're basically BFFs with them. So we were NOT expecting Justin Bieber and Taylor Swift to be checking out each others profiles.
Let's face it. It's been no secret that Justin Bieber and Taylor Swift have been feuding in recent years.
Apparently, Biebs thinks that T.Swizzle is responsible for him and his ex girlfriend, Selena Gomez, not getting back together. Because it has absolutely NOTHING to do with the fact that he broke her heart… no, nothing.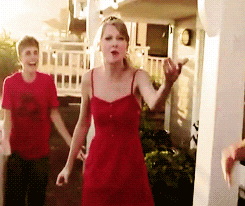 Let's take it back to 2013 when the rumours first started.
Taylor was caught on camera sticking her tongue out when Selena and Justin went in for a kiss, backstage at the Billboard Music Awards.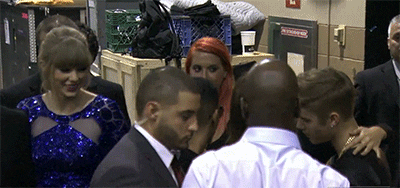 There were then rumours that Selena Gomez was crying at Taylor's birthday party in 2014 saying that her "boyfriend didn't understand her" and then, most recently, Taylor did not look impressed when Justin Bieber took to the stage at the iHeart Radio Awards this year.
So, you'll forgive us if we were a little confused when Justin Bieber Instagrammed two videos of himself singing along to Taylor Swift's 2006 song 'Teardrops on my Guitar' - which is a TUNE, btw.
Although, the whole situation then got EVEN MORE CONFUSING when Taylor LIKED Justin's videos.
Firstly, does she even follow him on Instagram? Secondly, WHY IS SHE LIKING THEM IF SHE HATES HIM?
(But also, how weird are Justin's videos in the first place? Like, he's just kinda swaying along to the music...)
Does this mean that a reconciliation is on the table? Has Selena asked the pair to be civil for her sake? WE HAVE SO MANY QUESTIONS.
You May Also Like...