Justin Bieber Heading Into Space On Richard Branson's Virgin Galactic Programme?
6 June 2013, 13:01
The billionaire tweets that he's looking forward to seeing the "future astronauts" with manager Scooter Braun also signed up.
Justin Bieber and manager Scooter Braun are set to head into space as part of Richard Branson's Virgin Galactic programme.
The 'As Long As You Love Me' singer had previously voiced his desire to head out of this world and perform in space.

NASA even got back to the teen and said they would be willing to help his wish come true.
Now billionaire Richard has taken to Twitter this morning (6th June) to reveal the news that Justin and Scooter are set to become "future astronauts" and were given a "congratulations" from the star.
He wrote: "Great to hear @justinbieber & @scooterbraun are latest @virgingalactic future astronauts. Congrats, see you up there!"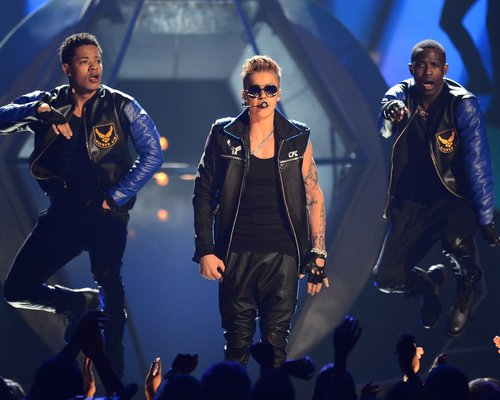 Scooter also teased the news writing: "The earth has music for those who listen." ~William Shakespeare."
Meanwhile, Justin is yet to mention the news on his Twitter page but has been speaking about heading back into the recording studio to work on new music.