Justin Bieber Opens Up About His Life And Fame To A Total Stranger On A Mountain
27 March 2015, 09:46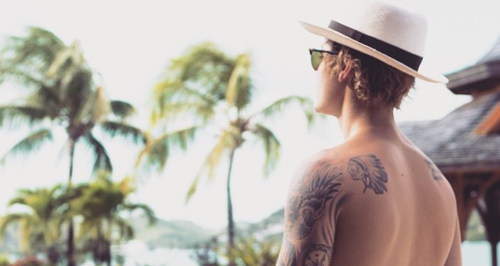 … As you do! Justin Bieber ended up pouring his heart out to a guy he met on a hike in LA.
We can imagine bumping into a topless Justin Bieber while on a hike in LA would be exciting enough, but to then have him pour his heart out to you as well? This literally happened to one hiker (though we doubt he was as excited about the Biebs as we would have been!)
Justin was on a hike at Runyon Canyon in Los Angeles when he struck up a 20-minute conversation with Mike Maedke and his wife who he met on the trek.
TMZ reports that he spoke openly about his life and his fame to the pair – and even taught Mie how to take the perfect selfie!
Justin told the pair how much he missed living in Canada and as he looked down on Hollywood he told them "It's so chaotic down there", before he played with another passer by's dog.
Justin was happy to pose with the pair for selfies but he gave Mike a fist bump and walked off when he was spotted and approached by a pair of screaming girls.
Justin's definitely making an effort to change his ways of late, as he recently told The Hollywood Reporter, "I turned a lot of people off the past few years..."
"There was no preparing me for this life. I got thrown into this, 12 years old. There are moments I'm proud of and things I've done that don't define who I am."
You May Also Like: