WATCH: Justin Bieber Puts On A British Accent To Prank Call A Fan On Ellen – HILARIOUS!
17 February 2015, 12:09 | Updated: 17 February 2015, 12:50
Justin Bieber Prank Calls A Fan Ellen Show
03:55
Justin takes on the role of 'Peter' as he shows off his ridiculous English accent to prank call a fan.
If you ever get a phone call from a weird guy named 'Peetah' (we think he means Peter), it MAY well be Justin Bieber prank calling you.
The 'Confident' star was on the Ellen DeGeneres show, where the two of them decided to play a prank on a fan.
The lucky (depending how you look at it) victim was a University of Massachussetts student, who Justin told off for skipping class because of a snow day.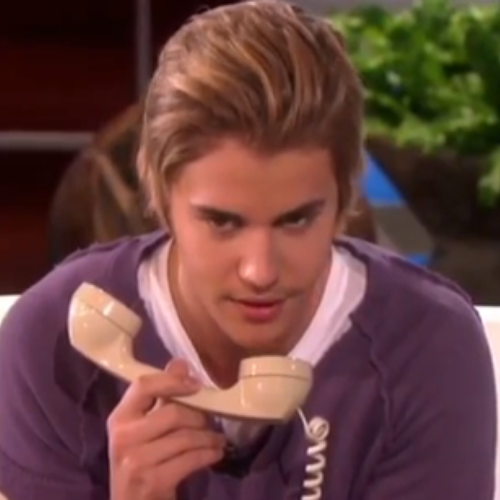 When they finally revealed their identities, the fan could barely control her squeals knowing that she has just been chatting on the phone to Justin actual Bieber.
We're still lol-ing at Justin's dodgy fake accent – we're totally going to be greeting everyone with "Hi, it's Peetah" forever more.
You May Also Like: