WATCH: From Eminem To Usher - Justin Bieber Names His ALL-TIME Ultimate Pop Music Icons!
13 November 2015, 15:30
Justin Bieber's Top 5 Male Pop Stars | Greatest Of All Time Ep. 3
01:04
From Usher to Mr. JT - Biebs reveals which stars have been the BIGGEST inspiration to him.
Even the most popular and successful stars in the world had to start somewhere and look for inspiration of their own, and Justin Bieber is no different!
The 'Sorry' star has revealed which are his all-time top five pop icons from the music world - the stars who inspired him to follow his dream of being a recording artists and performer.
Hit play on the video above to see JB talking about his muses - or scroll down to check out what he said about these five music legends!
Michael Jackson
"The first thing that comes to mind is Michael Jackson, obviously," Justin revealed ."I just think that his iconic brand and what he stood for as an artist was ground-breaking."
Usher
"I'm a big fan of Usher," Justin says. "He was my mentor and still is my mentor. Coming up under him was really special."
Justin Timberlake
"I really like Justin Timberlake. I think that he's an amazing pop star. I've always respected the fact that he wasn't afraid to just be himself," Justin added.
Eminem
"I guess Eminem is kind of a pop star. I know he's a rapper, but I feel like he was a pop star too, a little bit, based on his brand."
Prince
"I think he's really inventive. He had his own style."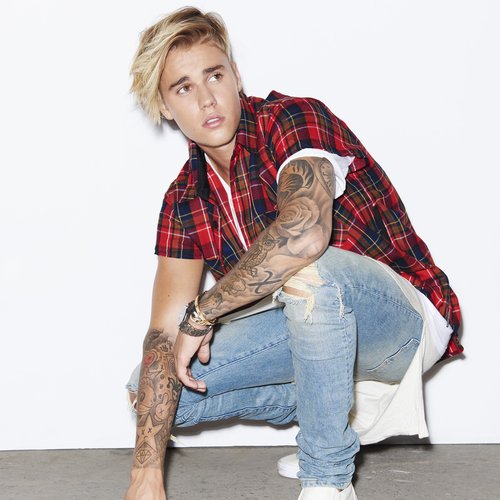 You may also like...