MAD SKILLZ! Justin Bieber's Acoustic 'Sorry' Performance Will Blow. You. AWAY!
27 October 2015, 10:02
Sorry (Acoustic) w/ Skrillex & BLOOD #PreOrderPurpose
04:18
PLUS... if you've ever wanted to see what tricks Biebs can do on a Swegway, well, you're in luck!
Justin Bieber is like the gift that KEEPS on giving this month - he's just dropped an incredible acoustic performance video for his brand new track - as well as showing off his Swegway moves in the clip as well!
Biebs is hot stuff right now - he's just dropped new song 'Sorry', confirmed his album released date for 'Purpose' AND performed live at the MTV EMAs 2015 over the weekend, and now he's proven just WHY everyone can't get enough of him.
The video shows Justin and collaborator Skrillex performing an acoustic version of new track showcasing JB's amazing voice, but the exciting thing is getting to see him showing off his Swegway and skateboarding moves. Damn, this boy's got SKILLS!
'Sorry' got its first play on Capital last week and fans couldn't get enough of the track, after teasers from Justin for the past few weeks.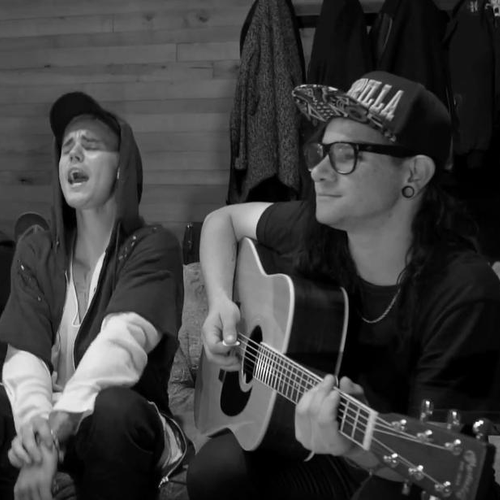 You guys couldn't wait to finally hear it - and it's safe to say the #Beliebers pretty much took over the whole of Twitter raving about how bloody good it was!
OH MY GOD YESSSSS #BieberOnCapital

— purpose (@navysmccann) October 22, 2015
IT'S SO GOOD #BieberOnCapital

— #1 Sorry stan (@jbsavondream) October 22, 2015
AMAZING #SORRY @justinbieber @CapitalOfficial #BieberOnCapital

— Alice (@AlutkaHoran) October 22, 2015
THIS IS ACTUALLY INCREDIBLE BYE #bieberoncapital #sorry

— ryan. (@nowaymcvey) October 22, 2015
im literally done @justinbieber you have completed my life #bieberoncapital

— Ash (@AshWarne) October 22, 2015
#BieberOnCapital with #SORRY SORRY BUT THIS SONGS GONNA SLAYYYY! BIEBERS BACK @justinbieber

— Soph AnnKaye (@SophHutto) October 22, 2015
IT SOUNDS SO GOOD OMFG I CANT #BieberOnCapital

— THANK YOU JUSTIN (@espinosa_rauhls) October 22, 2015
I NEED EMOTIONAL HELP #BieberOnCapital #SORRY

— leanne(@strxtfordvamps) October 22, 2015
@CapitalOfficial so amazing pure genius , rocking out right now @justinbieber #SORRY #BieberOnCapital

— asya (@asyabieber_) October 22, 2015
OH MY GOD I DONT WANT IT TO END! #BieberOnCapital #sorry

— Michelene(@Micheleneee) October 22, 2015
Twitter pretty much imploded at the news that the song heard in the background was definitely from Justin's new album – and the reactions were pretty spectacular.
3 days until skrillex ft Justin bieber #sorry I m so excited

— Justin Follow Me Pls (@PearlParis91) October 20, 2015
The way justin talk about "sorry" and so excited about it makes me sure that this song is gonna slayyy #EMABiggestFansJustinBieber

— Reem (@reemeslam31) October 20, 2015
" purpose " " sorry comes out this friday " " no drama " " justin ft ariana , ed sheeran and more " pic.twitter.com/hjDg0UK37u

— ㅤ (@recaIIedbieber) October 20, 2015
SORRY IS GOING TO BE JUSTIN'S BIGGEST SINGLE YET, I'M SO EXCITED

— NOV 13 (@BIEBERMMXII) October 20, 2015
Justin's new song Sorry will gonna be the BOMB!!!!!!

— PurposeAlbumLaunchPH (@Imjazminsanchez) October 20, 2015
can justin release sorry already askdhsfjbd i've got the snippet stuck in my head omg

— oshi (@zapsrauhI) October 20, 2015
Beliebers: "When will #sorry come out? Omg can't wait! When Justin?" @justinbieber : #EMABiggestFansJustinBieber pic.twitter.com/dF8f9NreFM

— HE FOLLOWED ME (@KrazyKJ1708) October 20, 2015
We're loving the new sound we're getting from the Biebs at the moment, with more of his album being in a similar EDM vein as his collaboration with Skrillex and Diplo on 'Where Are U Now'. Keep up the good work, JB!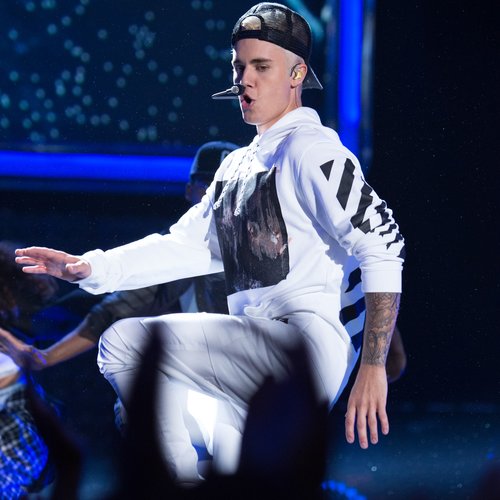 Justin's new album 'Purpose' will arrive on 13th November – let the countdown begin!