Hey, Justin Bieber – Got Something To Tell Us? Looks Like #Jelena Is Definitely Back On!
17 September 2014, 12:45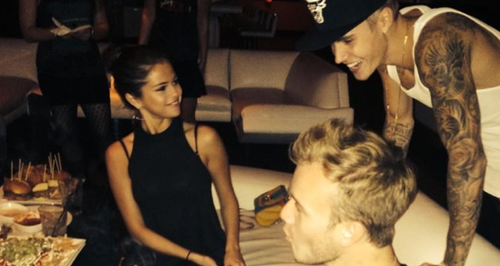 Justin Bieber and Selena Gomez are snapped together yet again - and the loved up couple were making no secret of their PDA!
Hey Justin Bieber and Selena Gomez - you may as well come out with it! Pop's hottest young couple have apparently been spotted kissing and cuddling on Sunday night!
Jelena were snapped together at their friend Ryan Butler's 20th birthday shindig - Justin had hired out the Lucky Strike bowling alley in Hollywood for the party - and it seems the couple were NOT shy of showing their affection for each other!
A source told E!, "Justin rented out Lucky Strike's Luxe room for the celebration. Additionally, he was seen kissing and flirting with his on-and-off again girlfriend, Selena Gomez."
While Justin and Selena avoided giving the game away on Twitter, the birthday boy's girlfriend posted the snap captioned, "The happiest I've seen him in a while.. #goodcompany #heloveshisfriends #happy20thbabe"
Justin also fuelled the rumours as he recently posted a rather cosy snap of him and Selena on a plane together, possibly from when the two of them took a romantic trip to Canada together recently.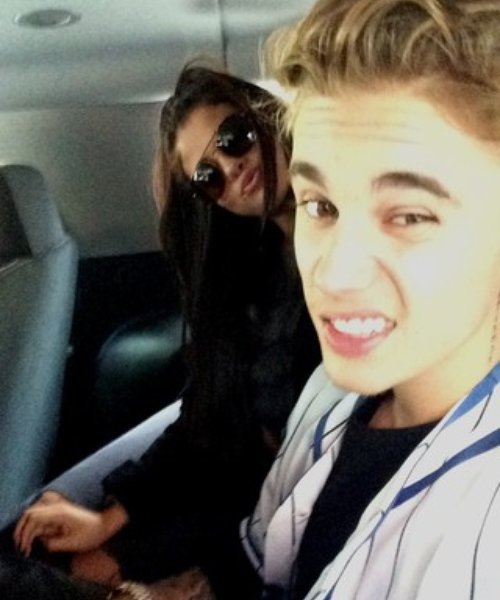 Whilst the pair were in Canada, they were snapped holding hands and enjoying some quality time together riding horses and quad bikes.
And this isn't the only time Jelena have been spotted together recently – the couple partied together for their mutual friend Alfredo Flores' birthday party in June where eagle eyed fans spotted them together in an Instagram video from the night.
Justin and Selena were also caught on tape just days later leaving a cinema together after a romantic meal and a movie – are they REALLY just friends?
We reckon the evidence suggests this hot couple are DEFINITELY rekindling their romance. Awww!
You May Also Like: