WATCH: Justin Bieber's New Album 'Purpose' Has Videos For Every AMAZING Song
16 November 2015, 10:26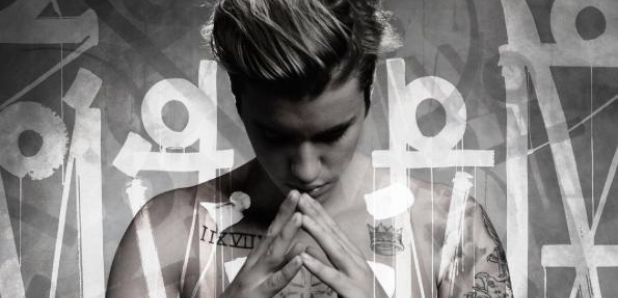 The moment all his fans have been waiting for is here - we FINALLY know what's on 'Purpose'... and there is a video for every track too!
It feels like we have been waiting forever (and we KIND OF have...) but Justin Bieber's brand new album is finally here - and he's dropped an incredible video for every single song on the record!
1. 'Mark My Words'
The first track on the album comes with a super-honest video as Justin admits he lost his purpose for a while during his bad boy period, but wants to inspire others to get through their hard times too. 'Mark My Words' is one of the few videos from the album which Justin appears in, standing atop a piano in the desert... as you do!
2. 'I'll Show You'
Part of the 'Purpose' movement involves a LOT of slick dance videos - and if you're a fan of hot guys with the moves and hot bodies to boot, you'll LOVE this one.
3. 'What Do You Mean?'
As well as a seriously sexy video featuring Justin, the Biebs also released a second dance video for his chart topping track 'What Do You Mean'.
4. 'Sorry'
Justin's huge hit from his new album OBVIOUSLY needed one heck of a video to go alongside it - and this was the first dance-only video he had released. We LOVE it.
5. 'Love Yourself'
A dysfunctional relationship acted out through the medium of dance has never looked so good!
6. 'Company'
Another SERIOUSLY slick dance video, 'company' celebrates the non-traditional ideal of beauty, with curvaceous shaved headed stunners taking centre stage.
7. 'No Pressure' Feat. Big Sean
Although Justin himself doesn't appear in this black and white masterpiece, his collaborator Big Sean does appear on his verses - and we're seriously impressed with the camera trickery!
8. 'No Sense' Feat. Travis Scott
As with Big Sean in the track above, Travis Scott makes an appearance for his verses, but Bieber's bits are covered by his team of female dancers.
9. 'The Feeling' Feat. Halsey
Probably one of the most dramatic videos from the 'Purpose' movement, 'The Feeling' combines Justin and Halsey's stunning vocals with a video you won't be able to tear your eyes away from as JB lets his collaborator take centre stage yet again.
10. 'Life Is Worth Living'
Bieber's gone seriously DEEP on this record - the video for 'Life Is Worth Living' sees a dancer with a wound on her chest discover her purpose throughout the song - and it has a happy ending too!
11. 'Where Are Ü Now'
Another of Justin's songs to get two videos (hey, you can never have too many!) - his collaboration with Skrillex and Diplo was first released with an arty video drawn by fans featuring Justin's dance moves, before a second was released beginning with a conversation with Jack U and sees Justin's dancers taking over a supermarket with their moves!
12. 'Children'
Showcasing the next generation of dance talent, Justin aptly cast a crowd of seriously skilled young dancers for his video for 'Children'.
13. 'Purpose'
The final video from the standard album, 'Purpose' is shot in the same desert location as the first video ('Mark My Words') and sees Justin reappear to close the album in style, and we're seriously swooning over how HOT he looks!
The 'What Do You Mean?' star took to Twitter last month (28th October) to start the countdown down the tracks to his brand new record 'Purpose', - finally giving the Beliebers the track list using graffiti from different locations around the world.
Track 1 #purposealbum pic.twitter.com/GZElhcx3GM

— Justin Bieber (@justinbieber) October 28, 2015
Track 2 #purposealbum pic.twitter.com/OdLfyll7aS

— Justin Bieber (@justinbieber) October 28, 2015
Track 3 #purposealbum pic.twitter.com/B829nXYYai

— Justin Bieber (@justinbieber) October 28, 2015
Track 4 #purposealbum pic.twitter.com/YdVaYiw88X

— Justin Bieber (@justinbieber) October 28, 2015
Track 5 #purposealbum pic.twitter.com/KbmOnO71Nf

— Justin Bieber (@justinbieber) October 28, 2015
Track 6 #purposealbum pic.twitter.com/lFJHfpmkUR

— Justin Bieber (@justinbieber) October 28, 2015
Check out the tracklist for Justin Bieber's new album 'Purpose' below:
'Mark My Words'
'I'll Show You'
'What Do You Mean?'
'Sorry'
'Love Yourself'
'Company'
'No Pressure' Feat. Big Sean
'No Sense' Feat. Travis Scott
'The Feeling' Feat. Halsey
'Life Is Worth Living'
'Where Are Ü Now'
'Children'
'Purpose'
'Been You' (Deluxe Album only)
'Get Used To Me' (Deluxe Album only)
'We Are' Feat. Nas(Deluxe Album only)
'Trust' (Deluxe Album only)
Justin also revealed that the graffiti is in locations all over the world - and fans will be able to find it in some of his favourite cities:
Find the graffiti and get the album. Thanks #purpose https://t.co/ZWMJvhasht

— Justin Bieber (@justinbieber) October 29, 2015
It looks like the track 'Company' may also have something to do with fellow singer Charlie Puth as well - judging by his tweet. Hmm... intriguing!
Company by Justin Bieber...just wait for it everyone. Insane.

— Charlie Puth (@charlieputh) October 28, 2015
Justin Bieber's brand new album 'Purpose' was officially released on 13th November and you can get it here.
Justin also took to Instagram to reveal his new album artwork piece by piece, before revealing the full cover for fans:
Fans were also pretty excited to see Justin practising some new choreography with what appears to be a brand new track from the album playing over the dancing.
JB previously a teaser on Twitter revealing the release date and telling fans they had just six weeks to wait until his new album drops on November 13th:
#6weeks #nov13 pic.twitter.com/zspENFhV5S

— Justin Bieber (@justinbieber) October 2, 2015
Justin previously opened up on the "overwhelming" moment from the MTV VMAs 2015 that left him in tears after his performance, as well as some HUGE news about his brand new album.
The singer performed his brand new single 'What Do You Mean?' during the awards show last weekend, and was seen looking teary-eyed at the end of the set.
"It was so overwhelming for me, everything, the performance. I missed some cues so I was a little disappointed," Justin revealed on The Tonight Show With Jimmy Fallon this week. "I just wasn't expecting them to support me in the way that they did.
Last time I was at an award show I was booed!" he explained. "I worked so hard at this album, I've worked so hard at becoming the man I want to become and then stepping into situations you just can't help but feel judging.
I just put everything on the line, and I think that was what was so special about the emotional moment at the end is that it was authentic, it was real. I was wanting it so bad," Justin explained.
PLUS… Justin says he's got his head in a much better place now, after courting a LOT of controversial over the past couple of years through several incidents.
Biebs says he's put all that behind him, got some new positive people around him and is SO ready for his return with this new album.
"I just had a bunch of knuckleheads around me. I just went through a place of trying to figure it out," he told Jimmy. "You have to figure out what you're OK with and not OK with, but you have to test the waters. I just happen to be in front of the spotlight, in front of cameras and they caught all those moments!"
Finally… Justin officially confirmed that his brand new studio album officially arrives on 13th November this year. Bring it on, the Beliebers are ready!
The new record will be the first full album we've had from the Biebs since 2012's 'Believe' - though he did release his 'Journals' EP in 2013.
Justin revealed that his new music is a lot more EDM-inspired since his collaboration with Jack U - Skrillex and Diplo - on their recent track 'Where Are U Now'. He told Ryan Seacrest, "Skrillex is a genius, he's super futuristic and I just love his sound, so being able to incorporate that sound with what I'm doing has been super cool because it's new and fresh and I feel like no one's done it before."

Back in April, Justin told Ryan Seacrest that his relationship and break-up with Selena Gomez inspired a lot of his new album. "I think a lot of my inspiration comes from her. It was a long relationship and a relationship that created heartbreak and created happiness and a lot of different emotions that I wanted to write about.
"There's a lot of that on this album," he promised, but denied he will record a direct response to Selena's own heartbreak track 'The Heart Wants What It Wants'.
Justin told USA Today about his reinvention, "I left a lot of people behind who weren't on the same journey I was on and I've got a lot of new people in my life who are pouring into me, and not taking away from me."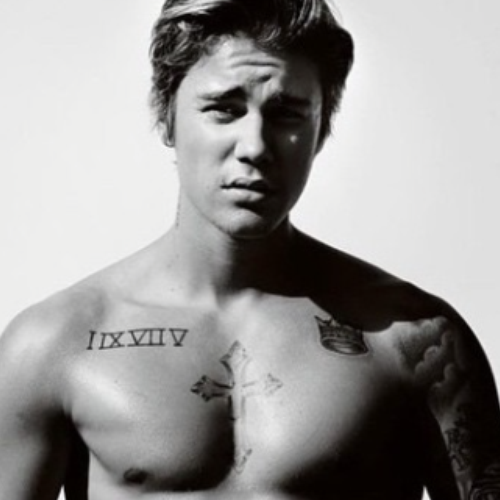 "At this point in my life I'm so focused on myself that I'm not looking for a girlfriend. I'm just trying to make sure I'm 100 percent so I can add to the person I want to be with. I want a girl I can trust, who I can lean on. This business is hard, and I want someone I can confide in."
And to reflect the massive changes in his personality and life, Justin decided to scrap a whole new album and create a new one alongside Kanye West and Rick Rubin.
He revealed, "I had to re-do my whole album. It was done but it didn't match up to where I am now and where my head's at. I'm finishing up the album now, working with Kanye and Rick. I'm not rushing it, I'll just wait until it's totally done.
Yeah, Biebs DID just open up about his life and fame to a total stranger on a mountain.
"I want to tell my story, but I also want to give people hope. I lost hope for a while, I was in a dark place, but it's about getting out of that rut. It's about knowing there's sunshine on the other side.
"What can I say, it's life experiences, and knowing that you can get back up and keep going. Hope and faith, that's what's gotten me through this too, my faith, what I believe in. You're around some people sometimes and it might taint what you believe. I think that's what happened with me - I lowered my beliefs."
We're happy to hear Biebs is back on the up – we've missed his infectious pop hits, and we are SERIOUSLY loving his new music.