Justin Bieber Planning To Release Upcoming New Movie In "Unique" Way
8 July 2013, 16:23
The 'As Long As You Love Me' singer's manager Scooter Braun speaks about plans for the upcoming film.
Justin Bieber is figuring out a "unique" way to distribute his upcoming concert/documentary film, according to manager Scooter Braun.
The 'Boyfriend' star previously hit the big screen with his movie debut Never Say Never and will release his next effort later in the year.
"With everything that's going on and happened recently, we're just figuring out the appropriate way to distribute that as well," Scooter told MTV News. "We've had all the offers in the world and people who have seen it love it, but we just want to figure out a unique way to get it out there as well.
"We're deciding. We have a lot of options and we're just figuring out which one we like the most."
The teen titan's manager also offered further insight into plans for new music for a project known among fans as his "music journals".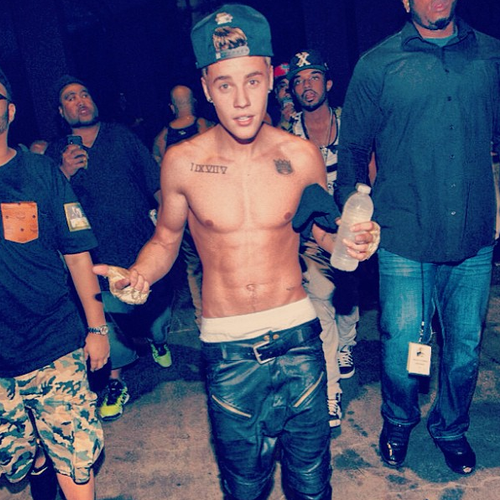 "If you have more music and you have more things you want to express, you gotta think out the box, and [think like] 'How do I get this out there in a unique way where it gets directly to my fans and I can express myself through music directly to them?'
"And I think that's what it's about when you have people who are incredibly creative, things happen."
Justin will release new single 'Heartbreaker' later in the year and is currently on the road with his 'Believe' world tour.