Justin Bieber And Michael Jackson To Release "Really Special" Collaboration
15 May 2014, 13:08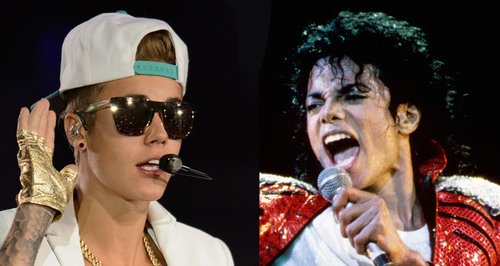 Record label boss L.A Reid reveals a collaboration between the pair will eventually be released.
A collaboration between Justin Bieber and Michael Jackson will be released, it has been confirmed.
Epic Records Chairman and CEO L.A Reid revealed that he is planning something "really special" to be released in the near future.
A duet between the two called 'Slave 2 The Rhythm' surfaced online last year and a solo version appears on Jackson's new posthumous album 'Xscape'.
"I signed Justin, so I feel a loyalty. I feel like I should protect him," Reid told Access Hollywood. "That's my relationship with him.
"But 'Slave 2 The Rhythm' didn't include him per my direction. If it hadn't been leaked, it would have been featured but it sort of took the wrong turn. But you know what? We're gonna revisit that.
"We're going to revisit it and do something really special with Justin Bieber and Michael," he added.
You may also like...