WATCH: Justin Bieber Drums For James Corden's House Band Like It's No Biggie
14 May 2015, 11:20 | Updated: 14 May 2015, 12:14
Justin Bieber Is the New Late Late Show Drummer
02:13
Keen-eyed fans spotted Biebs on the drum kit for the closing of The Late Late Show this week.
We always knew Justin Bieber was cool as a cucumber, but we didn't know he was THIS cool.
At the close of The Late Late Show with James Corden this week, keen-eyed fans realised that the house band's drummer had been replaced with none other than Biebs himself!
Yep, despite being unannounced throughout the show, Bieber was rocking out on a drum kit, showing off his musical skills, with the only acknowledgement being a cheeky bow at the end of the show.
Hit play on the video above to see Justin's skills in action, this boy can SERIOUSLY lay down a beat.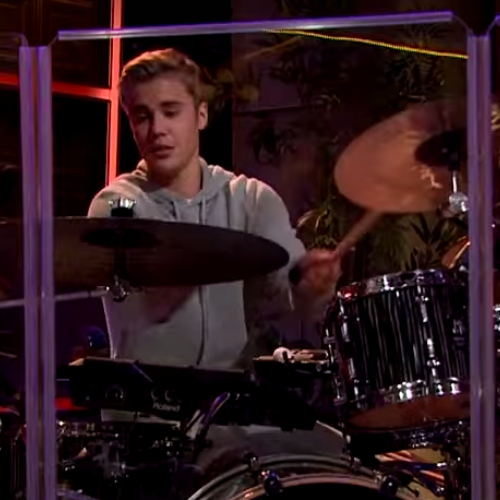 You may also like...
Check Out Justin Bieber's SEXIEST Ever Instagram Pictures