Justin Bieber Loses £25,000 Chain During Toronto Nightclub Attack?
3 September 2013, 13:04 | Updated: 3 September 2013, 15:20
The 'Boyfriend' star was reportedly attacked in his home country over the weekend.
Justin Bieber apparently lost one of his prized chains worth £25,000 when he was attacked in a nightclub this past weekend.
The incident was said to have taken place in Toronto, Canada with bouncers from the venue stepping in to save the teen.
Eyewitness reports claimed an unidentified man rushed towards Justin, grabbed his arm and attempted to hurl him to the ground.
"The singer's security had the over-excited fan thrown out, but afterwards Justin couldn't find his neck chain," a source told the Daily Star.
Check out a picture of Justin emerging from his private jet yesterday below: (Picture: Splash)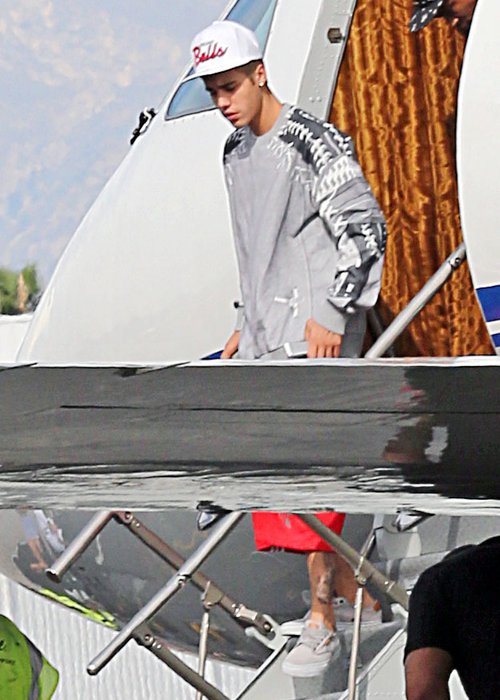 Justin is currently taking a break from the road on his 'Believe' world tour.
The outing will resume later this month, with dates in Asia and South America still to take place.
During the UK leg of the jaunt earlier this year, he was also involved in an altercation with paparazzi outside his hotel.