'Playtime' And 'Time For Bed': Listen To Justin Bieber Feature On His Pal Khalil's Album
29 August 2014, 11:13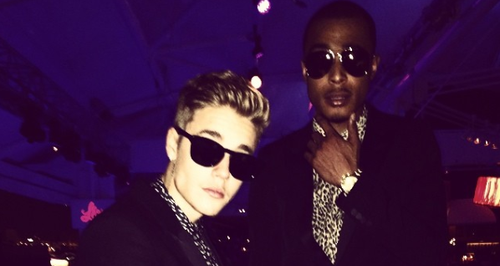 Listen to JB's sexy guest vocals under the pseudonym 'Bizzle' for Khalil's mixtape 'A Long Story Short'
Justin Bieber and Khalil have been good friends for a while – and it looks like they have been spending some time in the studio together too!
JB has laid down some seriously sexy guest vocals on Khalil's new mixtape 'A Long Story Short', appearing on two tracks under the name 'Bizzle'.
The two tracks that feature Biebs are 'Playtime' and 'Time For Bed', and Justin also posted the rest of the album on Twitter.
Justin and Khalil have been friends through thick and thin – Khalil was arrested alongside Justin for racing a red Ferrari against Justin's yellow Lamborghini earlier this year – and the pair clearly bond over their shared love of fast cars!
What do you think of Justin's feature? Let us know below!
You May Also Like…