WATCH: Justin Bieber's The New King Of Christmas After Getting His Car Wrapped With Santa All Over It
19 December 2017, 14:14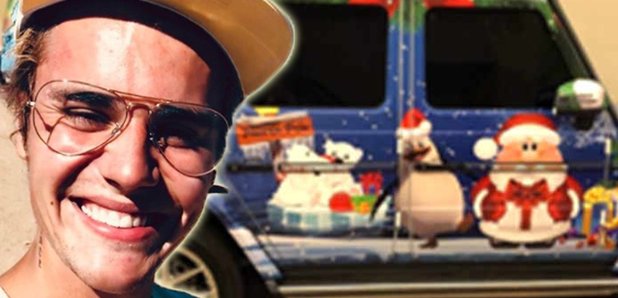 Well, you definitely won't miss him in THIS G-Wagen!
Justin Bieber's not exactly known for being low key but this is next level even for him… JB has had his G-Wagen wrapped in the MOST Christmassy design ever, and he'll be totally unable to go unnoticed until 2018 in that car.
Justin showed off his new wrap on his Instagram Story as he told his fans he was feeling Christmassy. He explained, "People came to me and they were trippin' like, 'JB you ain't in the Christmas spirit, dog.' I was like, 'Oh really? Oh really, boy? Oh really, dog?."
So obvs, Justin had to take it to the NEXT LEVEL and decorate his whip like Santa had literally thrown up on it (in a good way). It's all good being festive but this is certainly not going to help Justin avoid the paps...
He has certainly outdone himself with this custom design – we're so here for Biebmas, now we just need plane tickets to LA and a lot of time to spend waiting for JB to drive past…