Fans Want Justin Bieber To #CancelPurposeTour For His Health After He Axes Meet & Greets
24 March 2016, 11:40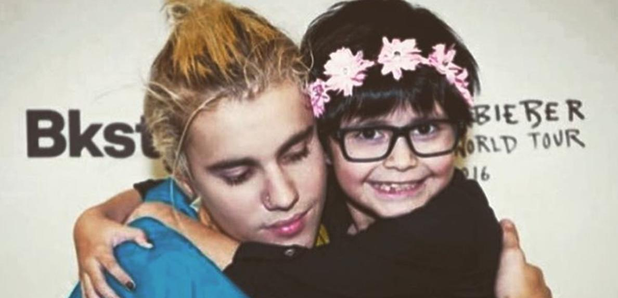 Justin posted a heartfelt message about why he cancelled the M&Gs on his 'Purpose' World Tour, as fans call for him to pull out of the shows altogether.
It's the moment some #Beliebers have paid hundreds for, but Justin Bieber has announced that he will no longer be doing meet and greets before shows on his Purpose World Tour - and now fans have called for him to scrap the tour altogether.
After Justin revealed the news on Instagram, posting a heartfelt message alongside a photo of him hugging a RIDICULOUSLY sweet young fan ahead of one of his recent shows, fans were worried for his health and some urged him to cancel the rest of his tour as well, while others wanted the show to go on.
Woah what's wrong with u people? Justins already going through a lot! #CancelPurposeTour

— Kelli_loves (@Kelli_Kelloggss) March 24, 2016
@scooterbraun this tour needs to cancel, please think about it,I want him to be healthy,not reacher,please stop this tour #CancelPurposeTour

— HE FOLLOWED ME (@maroudi8) March 24, 2016
Don't cancel this tour because 2015 and 2016 is Justins years #CancelPurposeTour

— roslyn (@IrishCxrpenter) March 24, 2016
I don't mind if I don't meet Justin, all I want is to be able to see the person that saved me, cancel this hastag #CancelPurposeTour

— daniela (@dobrevasposey) March 24, 2016
Justin is / was ready for tour so stop w this hashtag /CancelPurposeTour

— ️ (@purposexboca) March 24, 2016
No matter what @justinbieber's decision is. I'm still here to support...#CancelPurposeTour#WeAreHereForJustin

— Ma. Angelica Palec (@itsmegecapalec) March 24, 2016
@justinbieber Get better baby. I love you #CancelPurposeTour

— Narry Storan (@hqnarrypics) March 24, 2016
You are the dream of many people but heal rather your health the most important one.we believe in you..<3 @justinbieber #CancelPurposeTour

— Torma Enikő (@eniko_torma) March 24, 2016
I'd give my life not to see him suffer again, if this is what he needs then I understand #cancelpurposetour pic.twitter.com/fFWXeGNmeY

— jai brooks (@BIEBERSlNFINITY) March 24, 2016
Dont. Make. Him. Go. Tru. This. Again. #WeCareForYouJustin #CancelPurposeTour pic.twitter.com/LCKxFBhsfC

— Shoot shipper (@CroBelieber696) March 24, 2016
The Biebs originally posted, "Love u guys.. I'm going to be canceling my meet and greets. I enjoy meeting such incredible people but I end up feeling so drained and filled with so much of other people's spiritual energy that I end up so drained and unhappy..
"Want to make people smile and happy but not at my expense and I always leave feeling mentally and emotionally exhausted to the point of depression .. The pressure of meeting people's expectations of what I'm supposed to be is so much for me to handle and a lot on my shoulders.
"Never want to disappoint but I feel I would rather give you guys the show and my albums as promised. Can't tell you how sorry I am, and wish it wasn't so hard on me.. And I want to stay in the healthy mindset I'm in to give you the best show you have ever seen ;)"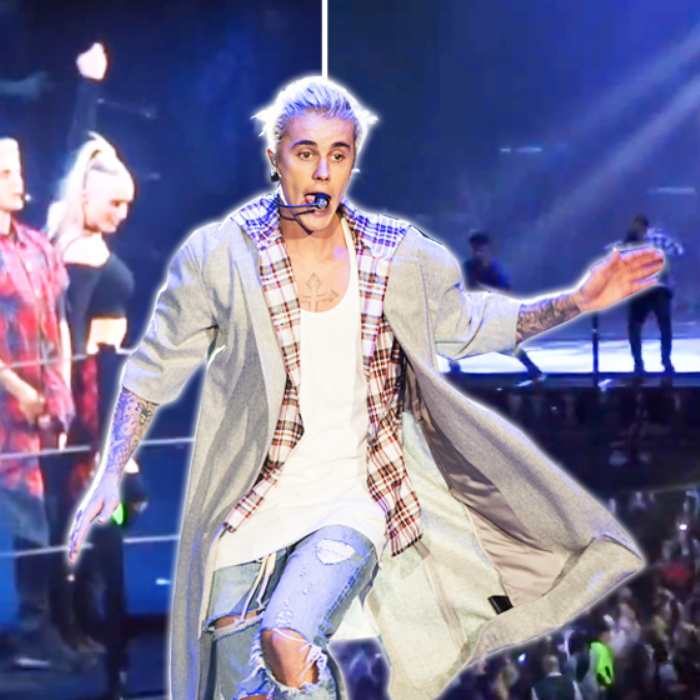 According to TMZ, a source claimed that the reason Justin decided to cancel his M&Gs was over security concerns after an obsessed female fan who was on his security's 'watch list' got within 10 feet of him during the photo session on Monday.
While fans are obviously disappointed not to have the chance to meet Justin in the flesh, there has been a mixed reaction with some fans supporting his decision while others were not happy with the Biebs.
Justin Bieber cancelled meet and greets because his fans depress him... pic.twitter.com/v18CWN32Dc

— Kym Scally (@KymScally) March 23, 2016
people have spent £2k to meet Justin Bieber and now he's cancelled on them because he gets too tired lmao

— morgan (@_glassheartsx) March 23, 2016
days ruined justin cancelled his meet&greet the one time I actually buy them

— nikxvo (@Nikkifichera_) March 23, 2016
Every single one of your faves neither left tour/ cancelled a concert.. etc. due to health issues so no fandom has the right to bash justin

— Roleen #MindOfZayn (@RoleenZquad) March 23, 2016
Justin has cancelled all M&G ans his health and depression is at extremely fatal risk https://t.co/LyY3DjHDjo

— JUSTIN FOLLOWED ME (@SempaiBieber) March 23, 2016
im not upset at Justin at all, I understand his decision and im glad he cancelled for the sake of his health

— 17 (@Ioveurselfs) March 23, 2016
Justin looked so miserable on his m&gs & it looked like he could explode any second. Not surprised he cancelled all

— #1 flower stan (@befoursel) March 23, 2016
i cant believe yall are mad at Justin bc he cancelled the m&g you're so stupid to be mad bc depression isnt something you want to mess with

— tony stark (@jendallmoans) March 23, 2016
This is only the second time that Justin has ever cancelled something because of his health so stop saying he doesn't care because he does

— Justin Bieber (@Neymarjr_Bieber) March 23, 2016
I can't put into words how important Justin is to me and his wellbeing, the cancelled m&gs were the LA fake stans fault anyway so

— idk (@adorexbiebs) March 23, 2016
can't believe Justin's cancelled his m&gs. feel so sorry for everyone who saved up every penny for years just to have 2 seconds with him!

— (@robmerrygold) March 23, 2016
Scooter told some fans today in Los Angeles that the group M&Gs are cancelled for Justin's safety.

— Justinzfan (@Justinzfan2) March 23, 2016
Here's hoping Justin's feeling better soon – and that his diehard fans get a chance to hang out with him very soon!