Justin Bieber To Take A Break Following Booing At Billboard Music Awards 2013?
22 May 2013, 09:22
The 'As Long As You Love Me' takes to Twitter to hint that he has plans to take a step away from the limelight.
Justin Bieber has taken to his Twitter account to hint that he is set to take some time away from the spotlight.
The 'Boyfriend' singer had an up and down evening at the Billboard Music Awards 2013 on Sunday night – winning three prizes but getting booed.
When accepting one of his prizes, the Canadian star asked to be taken seriously as an artist and for people to ignore the negative stories in the press concerning matters of his private life.
"This is not a gimmick, I'm not a gimmick," he said. "I'm an artist and I should be taken seriously."
He has now posted a cryptic comment on his social networking account, which read: "Gonna take some time."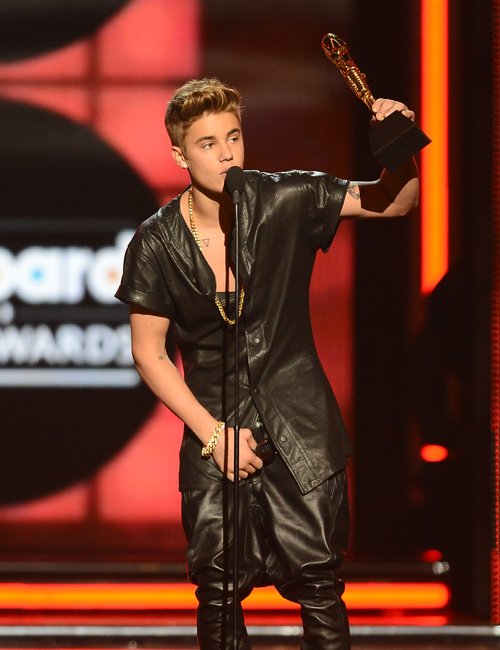 Many fans and media sources have been speculating as to what the teen titan has been referring to.
Meanwhile, Justin was also seen sharing a kiss with ex-girlfriend Selena Gomez backstage at the ceremony.