Awk! Big Brother's Savannah Hints She Spent The Night With Justin Bieber & Literally NOBODY Believes Her
26 June 2017, 11:58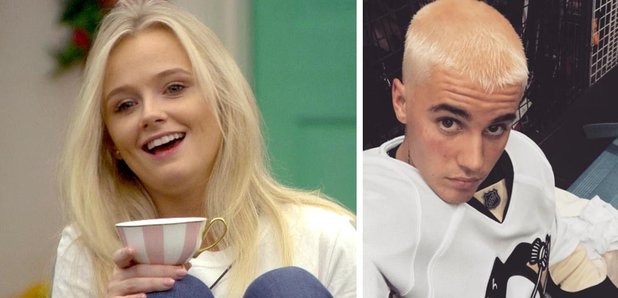 The Internet is not about this rumour…
It's fair to say that this year's Big Brother has been nothing if not eventful… and this weekend one housemate insinuated that she'd spent the night with Justin Bieber – to the entire Internet's disbelief.
Savannah O'Reilly dropped hints to her housemates that she was familiar with Justin Bieber, but went all coy when they asked what the nature of their relationship had been.
Asked by Lotan what had happened between them, she told her housemates, "I can't talk about that. That's going to go out. I've never slept with him."
Lotan questioned her on it, saying, "There's more to that isn't it? Your're s**t at lying!"
While she might have convinced the other housemates that something happened, the viewers were less eager to believe that she had hooked up with the Canadian pop star, taking to Twitter to slam the claims:
So Savannah brings up Justin!!! Then acts all coy!!! No1 asked luv!!! #twit #bbuk

— truth hurts (@SymsTruths) June 26, 2017
Me listening to Savannah's humble brag about meeting Justin Bieber. #BBUK pic.twitter.com/EF6NM5CARi

— Emily S. (@Stobsbroski) June 26, 2017
can't stand savannah, she's #JustinBieber mate is she? OK then #BBUK pic.twitter.com/7KXLcCIwdF

— ShineJob (@ShineJob) June 26, 2017
#BBUK If Savannah has this fabulous LA lifestyle why has nobody ever fecking heard of her before now

— eileen cumiskey (@eileencum55) June 26, 2017
Savannah casually just dropping in justin biebers name in the hope that the guys ask if she's slept with him? nae bother #BBUK

— Michelle Pryde (@michellepryde) June 26, 2017
Savannah is actually trying to insinuate that her and Justin Bieber were a thing I can't with these wannabes #BBUK

— B A I L E Y (@bailizzlee) June 25, 2017
How long has Savannah been waiting to mention the whole Justin Bieber thing. I mean singing his song and everything. Fame whore #BBUK

— WhatsYourName (@SleepTweet16) June 25, 2017
Savannah just said that about bieber to get air time she's fame hungry #bbuk

— nicky (@nickylouise6) June 25, 2017
Savannah name dopping Justin Bieber #bbuk pic.twitter.com/iIr0b0zdN8

— Petty & Prejudice (@Smilinjai) June 25, 2017
Savannah claims she's friend with Ariana and Bieber doesn't she? I doubt it lol. #bbuk

— Nicole! (@ifuseekamy_) June 25, 2017
Savannah talking about "hanging out with Justin Bieber" ummm..... ok.....#bbuk pic.twitter.com/IBjzlfW563

— Beth! (@ifyouseebeth) June 25, 2017
As if Savannah has done anything with Justin Bieber liar #bbuk

— white ejiro (@akuashaz) June 25, 2017
Why is savannah lying that she knows Justin bieber #bbuk pic.twitter.com/ux9eyvINM8

— JW (@Jjwaith) June 25, 2017
Yeah I think Savannah's not even met Bieber #BBUK

— (@CHR1S_) June 25, 2017
So Justin, care to clear this one up for us?