Justin Bieber Tipped For American Idol Judging Role By Carly Rae Jepsen
17 May 2013, 09:10
The 'Call Me Maybe' singer speaks about the influence of the teen star as a mentor to her own career.
Justin Bieber "would be great" as a judge on music reality series American Idol, according to fellow star Carly Rae Jepsen.
This week saw Nicki Minaj apparently confirm that she would be stepping down after just one series of the show and Randy Jackson has already announced his exit.
"I think [Justin] would be great," she female star told The Hollywood Life. "I'm sure he'd be awesome."
The 'As Long As You Love Me' star helped catapult Carly into the limelight and has mentored her career along the way – something the 'Good Time' singer is thankful for.
"He's got lots of great opinions when it comes to the music world, and he's very experienced, especially for someone so young," she added.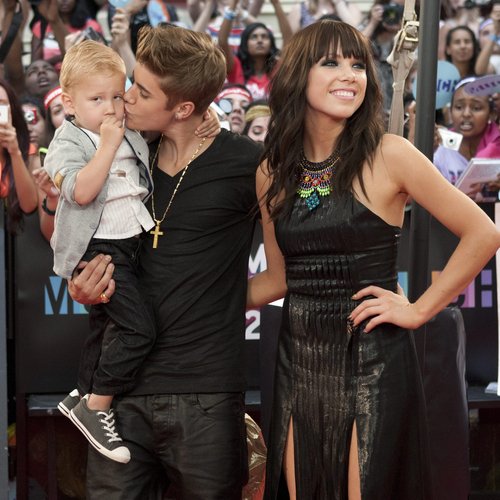 Carly also put herself out the running for the show, despite appearing on the Canadian version of the show.
"I think I would be terrible," she added. "For me, I think I would be too motherly and I would be like, 'You should all go through! You did a great job! Let's be friends'."