Justin Bieber Becomes First Person To Hit 40 Million Twitter Followers
4 June 2013, 18:15 | Updated: 5 June 2013, 10:06
The 'Boyfriend' star reaches a new milestone on the social networking site.
Justin Bieber has today (4th June) hit a new milestone on social networking site Twitter after he became the first person to hit 40 million followers.
The 'As Long As You Love Me' star has long been the most popular celebrity on Twitter, overtaking Lady Gaga at the start of the year.
Fans quickly got #40MillionBeliebers trending around the world upon realising the new feat.
"#40MillionBeliebers The biggest family on earth is ours! Words can't describe how proud i am," wrote one fan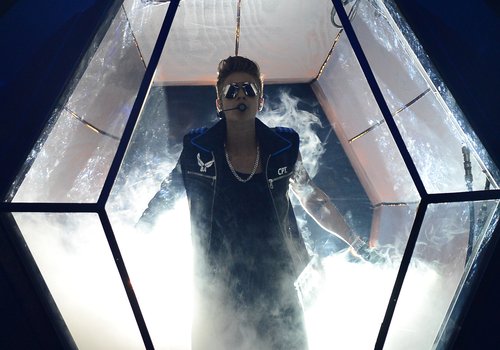 The new milestone comes less than 24 hours after the teen star announce details of his new single 'Heartbreaker'.
The Canadian star posted several teasing comments on his Instagram page alongside the artwork for the track late last night.