John Newman And Disclosure Confirmed For FIFA 14 Soundtrack
17 September 2013, 12:49 | Updated: 17 September 2013, 12:51
The 'Cheating' singer will appear on the soundtrack to the upcoming football video game.
John Newman and Disclosure are among the star names set to appear on the soundtrack to the new video game FIFA 14.
The latest edition of the sports gaming franchise will feature 37 songs from other stars such as Nine Inch Nails, Chvrches and Empire Of The Sun.
Speaking to Billboard, EA Music Group president Steven Schnur said the power of exposure the game can have is exciting for an artist.
"How many times a song comes up in a typical game play should be taken into account with how many games sold," he said. "If it's heard twice an hour and somebody plays that game two hundred hours, you can imagine, it's like getting an 'A' rotation on a global radio station."
Speaking about selecting the songs which make the final cut, he added: "The one thing that is important to know about the FIFA soundtrack is that it represents not just where music is at, but where music is on a global scale.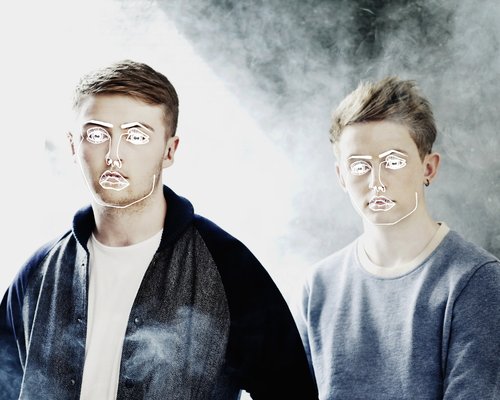 "The reasoning behind that is that soccer/fútbol is a sport that has no boundaries. Someone in the U.S. will discover some cool young hip band from Brazil and someone from Brazil will discover the next new band from Germany, and so on and so on."
Check out the full tracklist for the soundtrack to FIFA 14 below:
American Authors - 'Hit It'
Amplify Dot - 'Get Down'
Bloc Party - 'Ratchet'
Chinza Dopeness - 'T.U.B.E.'
Chvrches - 'We Sink'
Crystal Fighters - 'Love Natural'
Dan Croll - 'Compliment Your Soul'
David Dallas - 'Runnin'
De Staat - 'Down Town'
Disclosure - 'F For You'
Empire of The Sun - 'Alive'
Foals - 'My Number (Trophy Wife Remix)'
Grouplove - 'I'm With You'
Guards - 'I Know It's You'
Illya Kuryaki & The Vaderramas - 'Funky Futurista'
Jamie N Commons - 'Marathon'
John Newman - 'Love Me Again'
Karol Conka - 'Boa Noite'
Los Rakas - 'Hot'
Marcelo D2 - 'Voce Diz Que O Amor Nao Doi'
Miles Kane - 'Do Not Forget Who You Are'
Nine Inch Nails - 'Copy of A'
OK Kid - 'Am Ende'
Oliver - 'Mechanical'
Olympic Ayres - 'Magic'
Portugal. The Man - 'Purple Yellow Red and Blue'
Robert Delong - 'Here'
Rock Mafia feat. Wyclef Jean & David Correy - 'I Am'
Smallpools - 'Dreaming'
The 1975 - 'The City'
The Chain Gang of 1974 - 'Miko'
The Colourist - 'Little Games (St. Lucia Remix)'
The Naked and Famous - 'Hearts Like Ours'
The Royal Concept - 'On Our Way'
Vampire Weekend: 'Worship You'
Wretch 32: '24 Hours'
You Me At Six: 'Lived A Lie'
FIFA 14 will be released on 27th September.
Meanwhile, John recently confirmed details of his debut album 'Tribute' and Disclosure have been shortlisted for this year's Mercury Prize.