JLS' JB Gill Thrilled To Inspire The Wanted To Start Up Their Own Farm
11 July 2013, 13:49
The 'One Shot' star responds following the fellow boyband's praise for his current venture.
JLS star JB Gill has revealed that he is thrilled to inspire fellow pop stars getting into farming.

This week, The Wanted star Max George apparently revealed how he was starting up a salmon farm with Jay McGuinness also reportedly looking to get involved in the project.
"Max mentioned to me he wanted to do it, I'm so pleased I'm inspiring people," JB told the Daily Star.
He also admitted that he gets very hands on with his own deer farm and it's not always a pretty business.
"I'm involved with everything to do with my farm, even the poo side," he said.
The JLS man also took to Twitter to talk about the inspiration and can't wait to sample some of the fish.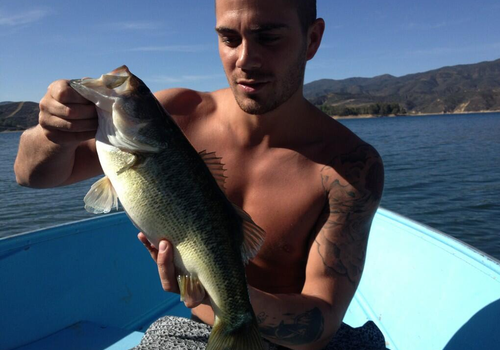 He wrote: "Love that iv inspired @MaxTheWanted and @JayTheWanted good luck boys!!gonna be sampling your fish soon too!!X"
JB will assume his role as a farmer full-time after the announcement that JLS are to split up after their farewell tour at the end of the year.