JLS launch their own clothing range
JLS have teamed up with Alexandra Burke to launch their own range of clothes.
2KX will be a new JLS-inspired range of men's and women's clothes. Both JLS and Alexandra striped down to reveal their six packs this week for a sexy photo shoot to promote the underwear line which will be part of range.
The Spring/Summer collection, which goes on sale next month is inspired by JLS' on stage outfits and their more casual off stage gear - so expect something for a showbiz look on a night out as well as some casual day to day clothes.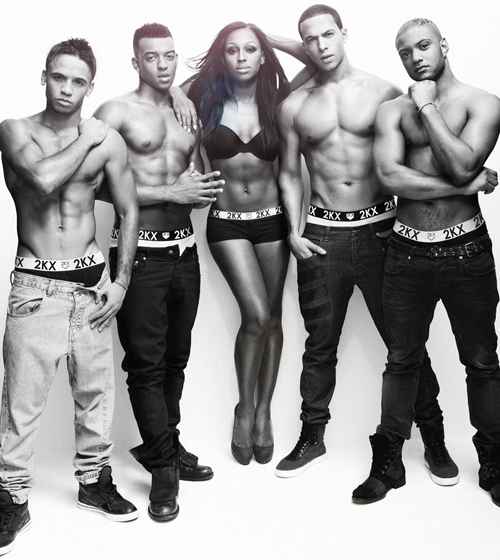 The underwear will be available later this February, but you can order a JLS & Alexandra t-shirt here.