Jessie J Hits Out At Music Reality Shows Like The X Factor And Defends The Voice Criticism
18 March 2013, 11:09 | Updated: 18 March 2013, 11:22
The 'Price Tag' star says negativity around her show is unjustified as she looks ahead to the new series.
Jessie J has seemingly taken a swipe at music reality shows such as The X Factor which include "pointing and laughing" and "bullying".
The 'Domino' star told The Sun that negative criticism of The Voice is unjustified and that if the show was as bad as people said she wouldn't be back for a second series.
"If it was that bad I wouldn't be back for a second series," she declared. "I definitely wouldn't be sitting in the chair if it was bad, if it wasn't credible.
"It is a music show that celebrates and doesn't ridicule."
As she continued her comments, she said The Voice was always going to be compared to similar shows but thinks that mentality is a little outdated.
"It is unrealistic, although perhaps fashionable, to compare any show that is brand new," the singer revealed. "The Voice is like nothing else, there is no bullying, pointing and laughing or editing to make people look horrific."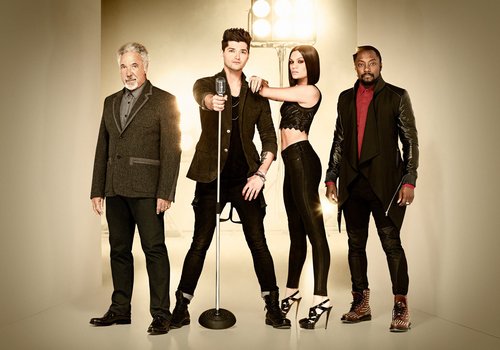 The new series of The Voice kicks off this month with all four coaches - Jessie, Sir Tom Jones, Danny O'Donoghue and Will.i.am – returning once again.
Meanwhile, Jessie was seen last Friday night (15th March) shaving off all her hair for charity.