Jessie J Addresses The Voice UK Criticism In Twitter Rant: "You Can't Be Liked By Everyone"
16 April 2013, 12:03 | Updated: 16 April 2013, 14:37
The 'Who You Are' singer makes a lengthy post about her latest appearance on the show.
Jessie J has hit out at the latest criticism of The Voice and said she doesn't expect everyone to be a fan of her.
The 'Who You Are' star logged onto her social networking account to address comments she was facing on her feed and said it's not "realistic" to think everyone will agree with her opinion on the series.
"Ok... Think about this... For real do you (the person reading this) think if you was on TV that every person watching you would like you? Would agree with what you say? What you're wearing. Your personality? Nope. It's not realistic."

"You can't be liked by everyone and neither can I So... If you think I'm irritating or hate me. By all means cuss the tv all night long if you want if that's what you get a kick out of. But why go out of your way to tweet me about how you feel about me if it's mean ?"

"(For those who do) I would never do that to anyone else and if I did people would say it's wrong! So if you do it to me it doesn't make it right. Think about it. Treat people how you want to be treated."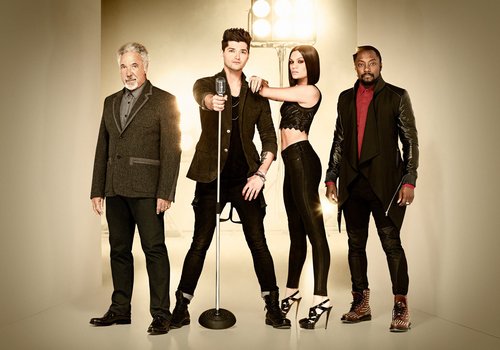 "And view people with the understanding of what if that was me. How would I feel?..."
The tweets have since been deleted by the singer who has also previously hit out at claims she has ever acted like a "diva" on the show.
Meanwhile, Jessie was recently seen on the field at Tottenham Hotspur receiving a shirt from former Spurs star Ledley King as she joined her dad for a match.