Jessie J Announces US Tour Support Slot With Robin Thicke
13 September 2013, 11:21 | Updated: 13 September 2013, 11:22
The 'Domino' star will head out on tour across North America next year with the 'Blurred Lines' man.
Jessie J has revealed that she will be heading out on tour with Robin Thicke next year.
The 'Domino' star will support the 'Blurred Lines' man across North America and was thrilled to tell her fans the news on Twitter this morning (13th September).
"I'm going on TOUR WITH robinthicke baby #usahereIcome #callingallhearts #icannotwait," she said.
"Thank you @robinthicke for asking me to support you on your US tour! I am so ready! Lets do this! #USheartbeatsitsfinallytimeformetocomemeetyouall"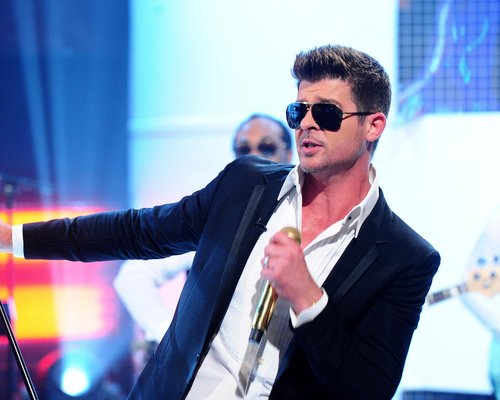 Robin will also be joined by DJ Cassidy for the jaunt, with both stars appearing on his new album.
Robin and Jessie recorded the song 'Calling All Hearts' for the record, and Jessie recently said there was no plans to do a 'Blurred Lines' style video.