Jessie J Shows Off New Pink Hairstyle Ahead Of The Voice UK Final
22 June 2013, 07:43
The 'Domino' singer opts for a change of colour as she prepares for tonight's big showdown.
Jessie J has debuted a new pink hairstyle on her Instagram page last night (21st June).
The 'Who's Laughing Now' singer decided to go for a change of colour in celebration of the final of The Voice.
The star is mentoring hopeful Matt Henry with Will.i.am coaching Leah McFall, Sir Tom Jones in charge of Mike Ward and Danny O'Donoghue working with Andrea Begley.
Speaking to Capital FM this week, Will.i.am felt confident that Leah would take the crown saying he was "nervous" but sure he had the act to take the crown.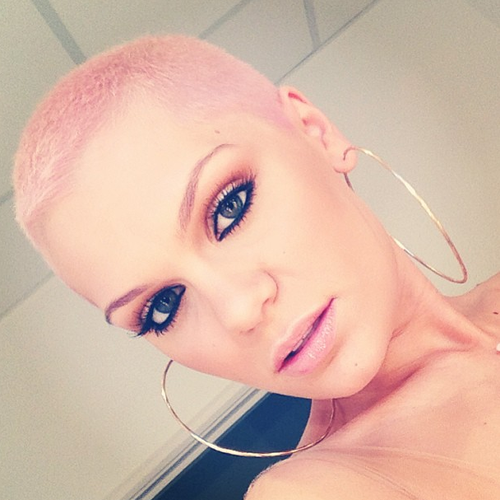 Tonight's episode will also feature a live performance from Dizzee Rascal and Robbie Williams – who will perform their new single 'Goin' Crazy'.
Meanwhile, the signer was recently announced as one of the performers at the special September Stephen Lawrence concert at London's O2 Arena.