Jessie J's Revealed Her DREAM Team-Up... Would Be With Lady Gaga! #MakeItHappen
12 August 2014, 10:47 | Updated: 12 August 2014, 12:13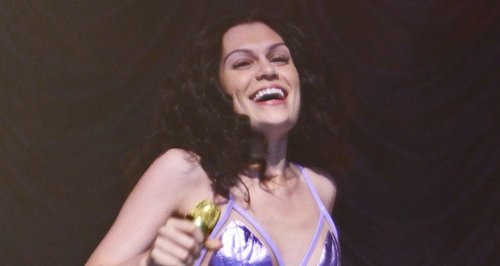 The 'Bang Bang' star says she would LOVE to watch Gaga going to work in the studio.
Just IMAGINE the powerful anthems these two ladies of pop could come up with in the studio!
Yep… Jessie J's eyeing a team-up with Lady Gaga, and we can't be the only ones who think this is an AMAZING idea, can we?
The 'Wild' superstar named Gaga as one of her dream team-ups this week in a new interview, while also revealing how excited she is for Gaga's jazz team-up album 'Cheek To Cheek' with Tony Bennett.
"I'm so excited about that," Jessie J told Refinery29 this week, when asked about the record. "I've seen her live a few times, and every time she does the jazz solo, just her and her voice and the piano.
The UK superstar continued to gush about everyone's favourite Mother Monster, adding that her dream would be to watch Gaga go to work in the studio.
"I'd love to work with her just to see how she thinks," Jessie revealed. "To have that much independence and confidence,so far away from the normality of what people expect.
"It's very dreamy. It's really interesting and admirable," she added. "I'd love to just have a collaboration with her and see what goes through her head."
Lady Gaga drops her duet album 'Cheek To Cheek' on 23th September.
Jessie J, meanwhile, is readying for the release of her new single 'Bang Bang', due out on 21st September.
You may also like: