Get Ready To Party… Because Jessie J's Playing The Jingle Bell Ball 2014!
6 November 2014, 08:02 | Updated: 7 November 2014, 14:24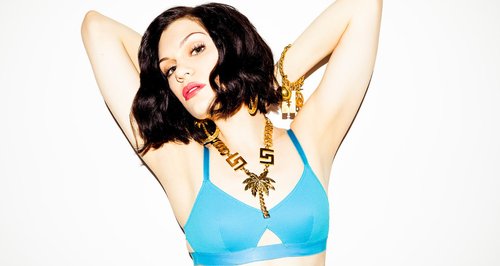 Night two of this year's HUGE Capital party will see Jessie back again to bring on the tunes.
Jessie J returns for the Capital Jingle Bell Ball 2014 with Morrisons and you just KNOW this lady will bring on the passion… and the hits when she arrives at London's O2 Arena.
The 'Bang Bang' superstar is one of the best live performers of the moment, with the charisma and talent to put on a show our Jingle Bell Ball goers won't forget in a hurry.
It was announced today (6th November) that she's back at the Ball this year once again, fresh from returning this autumn with her new album 'Sweet Talker'.
Jessie J on playing the Capital Jingle Bell Ball 2014...
I WILL BE PERFORMING at this years JINGLE BELL BALL! Sunday #JessieJAtCapitalJBB… http://t.co/69Y9Iuzz2l

— Jessie J (@JessieJ) November 6, 2014
"Excited! The atmosphere's incredible, catering is kicking off. I've not really performed 'Bang Bang' that much in the UK and especially in such an amazing venue with that amount of people," Jessie told us today alongside the announcement (6th November).
"When you see that people know it and they sing along it's the most fulfilling feeling as a singer and a performer. So yeah, I can't wait. It's a fun song and the feeling of that never dies, so I'm excited to see what London town brings me, you know?"
Jessie J is no stranger to the Jingle Bell Ball, so she's sure to bring her A-game to the show when she plays on the Saturday for this year's event.
The Capital Jingle Bell Ball 2014 with Morrisons takes place on Saturday 6th and Sunday 7th December 2014 at London's The O2.
The Capital Jingle Bell Ball 2014 with Morrisons is now COMPLETELY SOLD OUT!
BUT, there's still a chance for you to see some of the world's biggest artists. Your only way in… is to WIN!