"I Am In A Lot Of Pain": Jessie J Keeps Her #Heartbeats Updated After Her Operation
29 June 2015, 11:58 | Updated: 29 June 2015, 13:49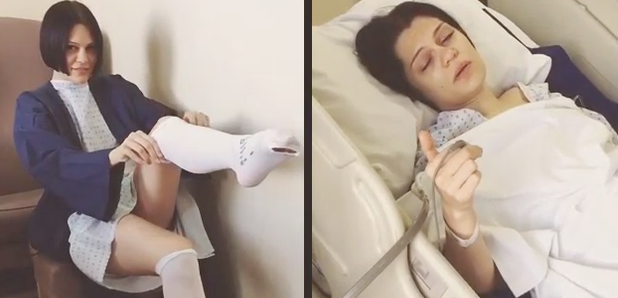 Jessie posted an emotional and honest message about her recovery from a mystery surgery last week.
Jessie J has taken to Instagram to post an honest and heartfelt message about her recovery from her recent mystery surgery, telling fans that although she is in a lot of pain she is trying to cheer herself up.
The 'Sweet Talker' star posted a video last week of her before and after surgery, though she hasn't said what the operation was for, but reassured fans that it was nothing to do with her voice or her previous heart problems.
Jessie posted a video of her pulling on some surgical stockings and another of her just after surgery accompanies by REM's 'Everybody Hurts' and the caption, "
I'm going to be offline for a few days and I wanted to show you why.
"
I don't often share personal stuff (especially about my health) anymore, I just get on with it secretly but I wanted to share with you before someone else might and it gets twisted and exaggerated into something different or worse.
"
Just know I am ok as I say in the video on the right. 
I had an operation yesterday so need to rest. I won't be saying what for so PLEASE don't keep asking me or harassing my close ones on here or anywhere for information. Its personal and I know you can respect that."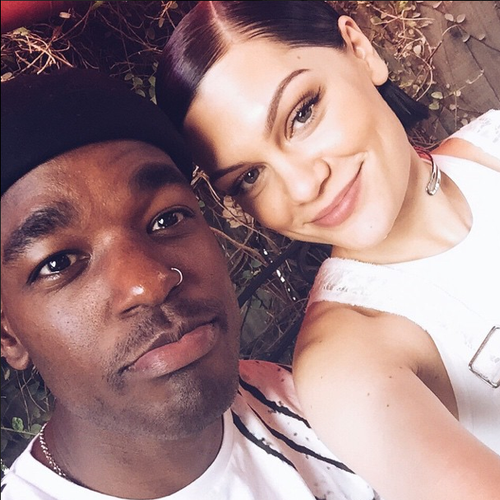 Jessie went on to assure fans that her voice and heart were not the problem and that she would be back in action soon. "For the record it's not my heart or my voice, my heart and voice are FINE.
"
There is always someone worse off than us and in moments like this I pray for you all. Hospitals have been my secret second home my whole life and they never get nice to be in. But they can inspire a great song. Trying to see the positive in everything."
This week, she posted a heartfelt message about her recovery accompanied by a photo of a drip in her arm:
Get well soon, Jessie! We know it will be no time until you're back on your feet and killing it on stage!