Jessie J Reveals Crush On 5ive Star And Talks "Grown Up" New Album
28 March 2013, 12:23
The 'Price Tag' star also reveals that she would love to have married one of the stars of 90s show Gladiators.
Jessie J has revealed that she has a crush on 5ive singer J and said she would love to have married Rhino from Gladiators.
The 'Who's Laughing Now' star was playing a game of snog, marry and avoid with Hunger magazine when she made her picks – including the former boyband singer.
"I would have snogged J from 5ive," she declared. "I wonder if he's still around."
Mr. Blobby fell victim as the person the singer avoid but went on to reveal that he current true love is her new studio album.
"My second album is the love of my life right now. I'm putting everything into it; I'm working 12 hours a day, doing vocals and rewriting to make it great," she said.
The singer has also revealed that the album will feature a more grown up sound than her debut 'Who You Are'.
Check out a picture of Jessie posing for Hunger magazine below: (Picture: The Hunger Magazine/Rankin)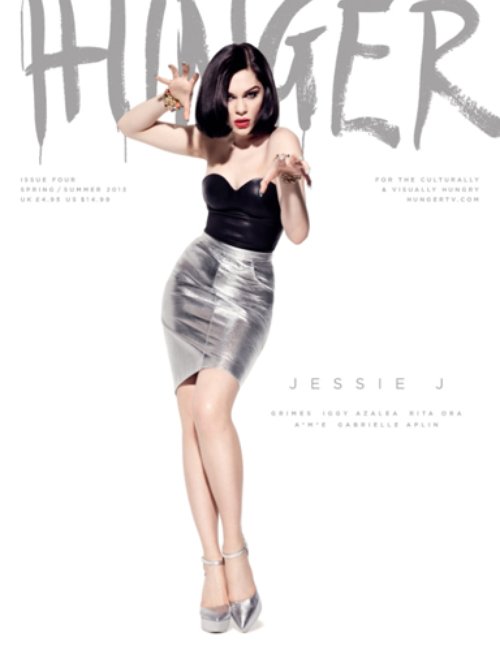 "I've grown up a lot; I wrote my debut album when I was between 18 and 20, and now I'm almost 25," he added.
She continued: "It's still very honest, eclectic and broad: at times just me and a piano, some rock-pop, some soul – it's sounding great. I'm really excited."
Jessie also recently told her fans that she'd selected the tracklisting for the album and had already picked her new single for release.