Jay-Z's Mum Says Rapper "Melts" When Daughter Blue Ivy Calls Him "Papa"
14 May 2013, 11:50
The '99 Problems' star has been called "a great dad" by his mum as she speaks about her son's experiences of fatherhood.
Jay-Z's mum has been speaking about how her son "melts" when he hears daughter Blue Ivy calling him "Papa".
The 'Otis' star's parent spoke to Us magazine at a special Mother's Day event in the US for the Shawn Carter foundation at the weekend and complimented how well the rapper was coping with becoming a father.
"It warms my heart to see how he interacts with his daughter," she told the publication. "And when she says, 'Papa,' he just melts.
"He's a great dad."
Gloria Carter also added that Blue Ivy is getting to grips with the meaning of hello and goodbye and praised how well her mind is developing.
"She's very very smart," she said. "But [the TV show Babies Choice] teaches the babies that when you say hello, that means you're going to be around.
"But when you say, 'bye bye,' it means you're going to disappear. So when you're around her, when she looks at you and she's tired of you, she looks at you and she says, 'bye bye!'"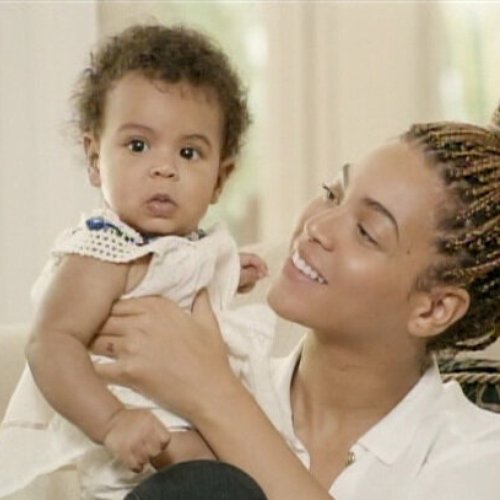 "So with me I'm like, 'No bye bye! No bye bye!'
Jay-Z and wife Beyonce welcomed their first child at the start of 2012 and are currently rumoured to be expecting their second baby.
Reports this week have suggested the 'Crazy In Love' singer is once again pregnant with claims that some have seen signs of a baby bump during her 'The Mrs. Carter Show' tour gigs recently.