Homeland Star Damian Lewis Calls Jay-Z Song Namecheck "Coolest Thing Ever"
3 September 2013, 15:37
The '99 Problems' star makes a reference to the actor on his new album track 'F.U.T.W'.
Homeland star Damian Lewis has described the feeling of being namechecked in one of Jay-Z's new songs as "one of the coolest things that's ever happened" to him.
The rapper makes reference to the actor in the song ''F.U.T.W' – which is taken from his record 'Magna Carter Holy Grail'.
He raps: "Feel like a stranger in my own land / Got me feeling like Brody in Homeland."
Speaking to Esquire, the actor said: "It's one of the coolest things that's ever happened to me. My natural habitat is quite a long way from, you know, a gangster rapper.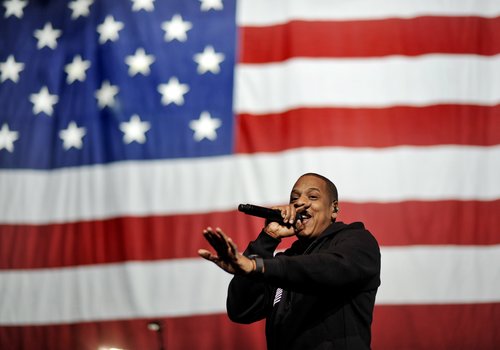 "So the fact I've somehow straddled popular culture to find myself name checked... From the RSC... To the Jay Z."
Meanwhile, Jay recently put on his Made In America Festival 2013 last weekend in Philadelphia.
The event was headlined by his wife Beyonce and Nine Inch Nails with the likes of Calvin Harris and Macklemore also performing.