WATCH: Blue Ivy Steals The Show At Beyoncé/Jay-Z Tour By Forcing Friends To Dance With Her
18 June 2018, 07:40
If there's one thing the GRAMMYs has taught us, it's that we should always do what Blue Ivy tells us to do.
It's been several months since a six-year-old Blue Ivy silenced her own mother and father, Beyoncé and Jay-Z, during Camila Cabello's GRAMMY acceptance speech. And we're still shocked by it.
Now, Blue Ivy has out Blue Ivy'd herself.
> Beyoncé & Jay Z Just Dropped A Joint Album On Stage In London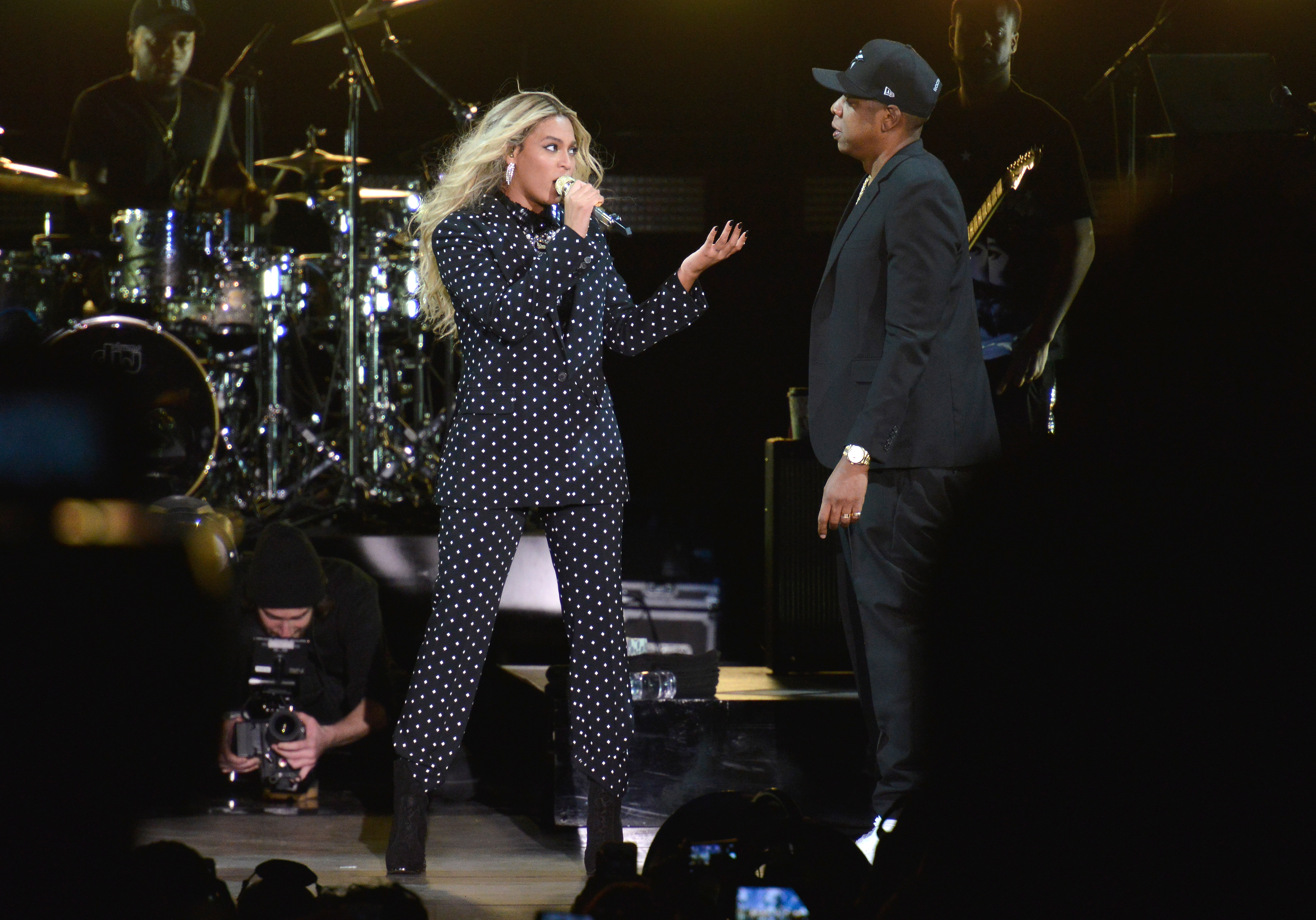 Pic: Getty
While watching the 'On the Run Tour', a fan caught Blue Ivy enjoying Jay-Z's performance at Wembley, who then proceeded to do her dad's iconic hand gesture, as she started to throw up the roc.
She wasn't happy with that, though. She then tapped her mate on the shoulder - who was more than happily dancing - and instructed her to make a diamond symbol with her hands too.
NOTE: If you ever go watch Beyoncé on tour, be prepared for her young daughter to force you to do the whole 'Single Ladies' dance routine.
> Grab Our App, And You Can Get All Of The Latest On Bey And Jay!