"Sometimes The Shirt Comes Off!": Jason Derulo Might Get His Body Out At The #CapitalSTB!
29 April 2015, 07:47 | Updated: 30 April 2015, 06:59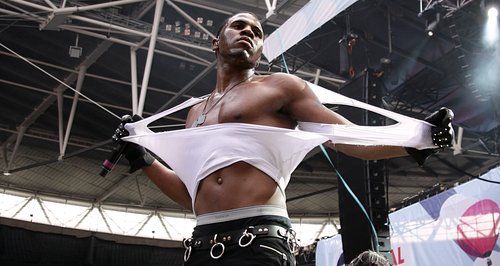 The 'Want To Want Me' star has been confirmed as a Summertime Ball performer – and you may get to see more of him than you bargained for!
Ladies, this is DEFINITELY going to be a crowd pleaser! Jason Derulo has just been confirmed as a Capital Summertime Ball with Vodafone performer – and the chances are, he WILL strip off!
Jason told Max how excited he is to be performing at Wembley alongside the likes of One Direction, Avicii, Flo Rida and more. "Wembley Stadium is one of my favourite venues in the world. I mean honestly, that rush, that energy from the crowd, it's amazing. I can't wait, I'm excited."
Fans of Jason and the #CapitalSTB will DEFINITELY remember the last time Mr Derulo took to the stage at the Summertime Ball – and turned up the heat by ripping his top off mid-performance!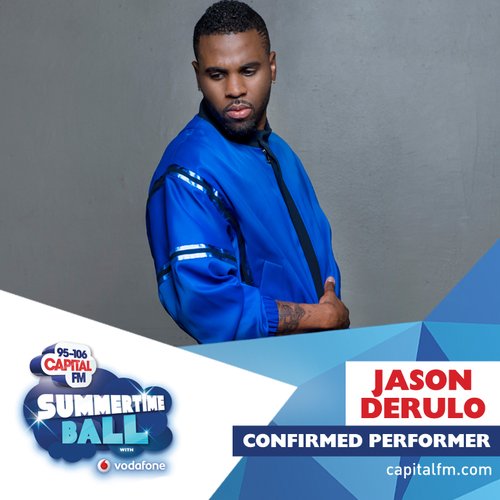 We're checking the weather forecasts religiously and praying for a heatwave on the 6th June as Jason says he might be likely to strip off again this year, "Wembley Stadium tends to get a little hot, so sometimes the shirt comes off. If there's not enough energy it might get cold in there."
You've all had your orders – we need to hear a LOT of screams during Jason's set in order to get some abs on show!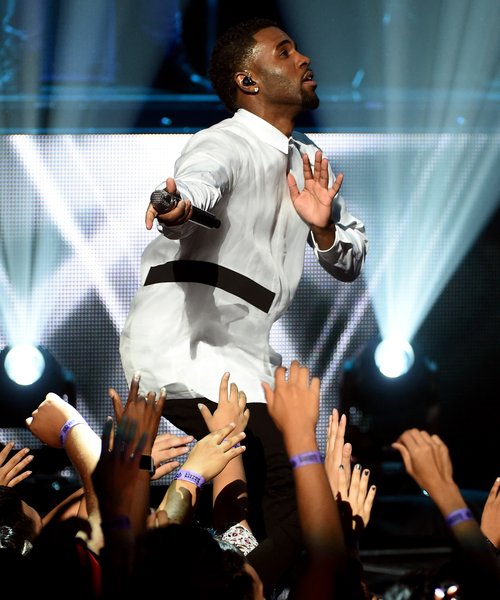 If You Can't Wait To See Jason Derulo Strip Off At The Ball, Tweet Us @CapitalOfficial With #DeruloAtCapitalSTB
Keep it Capital Breakfast tomorrow from 7am as we reveal even more of the hottest hit music stars joining our most insane line up… EVER!
Tickets for Capital's Summertime Ball 2015 with Vodafone with Vodafone go on sale this Friday (1st May) at 8am. Capital VIPs and Vodafone customers have access to an exclusive VIP pre-sale starting today (29th April) at 8am.
Get all the latest @CapitalOfficial #CapitalSTB
Check out Jason's new song 'Want To Want Me' for a taste of what he'll bring to the ball: