Jason Derulo: 'Whatcha Say' About These 11 Amazing Moments From His Jingle Bell Ball Set
11 December 2013, 15:31 | Updated: 11 December 2013, 16:40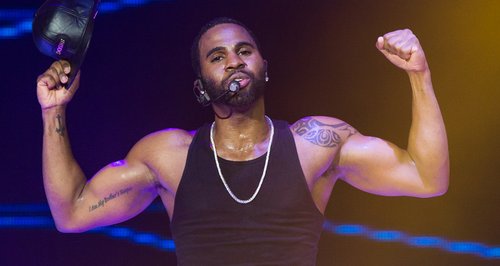 Fresh from his incredible performance at this year's Capital FM event, take a look at some of the ways Jason proved that talent and sex appeal can go hand in hand.
If there's one thing you can always rely on Jason Derulo to do it's put on an AMAZING live show when he gets out on that stage, and between his swoon-inducing dance moves and unbelievable vocal skills, Jason's Jingle Bell Ball appearance was one to remember!
1. Jason made sure to please all of his newer fans by performing his HUGE 2013 single 'The Other Side' to kick off his set!
2. But if you're more of a "classic" Jason Derulo fan the R&B superstar made sure to deliver as well!
3. The 'It Girl' star was a true pro at getting the Jingle Bell Ball crowd up and dancing to his tunes (Credit: Danny North):
4. Plus the 'In My Head' star even managed to defy gravity at various points during his set! #AMAZE (Credit:PA):
5. The ever gracious Jason Derulo was a true profesh throughout his day with us at the O2 Arena:
6. Plus this picture from his live show is ALL sorts of awesome! (Credit: Richard Johnson):
7. Remember when Jason brought along the 'Trumpets' for his set? (well... sort of!) :
8. And of course there were those swoon-inducing moments where Jason cracked out those impressive guns! (Credit: Danny North):
9. Between the tunes, the dance moves (and the abs), Jason made sure to keep the fans happy!
@jasonderulo was by far the best performance tonight, cant wait to go to his tourbin march now! #Capitalfm #JingleBellball

— Sharee Coleman (@ShareeColeman) December 8, 2013
@jasonderulo is AMAZING live!!!!!!!

— Daisy Fitzgibbon (@daisyfitzz) December 8, 2013
10. Because... let's face it... Jason and his dancers' moves were OFF. THE. HOOK! (credit: Richard Johnson):
11. And what better way to finish his set than to perform the INCREDIBLE 'Talk Dirty'... while ripping off his tank top of course!!