James Arthur – 'Naked' (Live At The Jingle Bell Ball 2017)
9 December 2017, 22:48 | Updated: 10 December 2017, 17:42
That VOICE! James Arthur showed us how you're meant to do a #CapitalJBB!
He's the comeback king with the smoothest voice around and we just couldn't get enough of him at Capital's Jingle Bell Ball with Coca-Cola.
James brought the house down with his stunning soulful performance of 'Naked', the emotional track about baring your all to someone.
It was his third time taking the stage at the #CapitalJBB so James is no stranger to The O2's stage, but he just gets better and better every single time!
James Arthur – Jingle Bell Ball 2017 Set List
'Say You Won't Let Go'
'Safe Inside'
'You're Nobody 'Til Somebody Loves You'
'Naked'
'Sun Comes Up'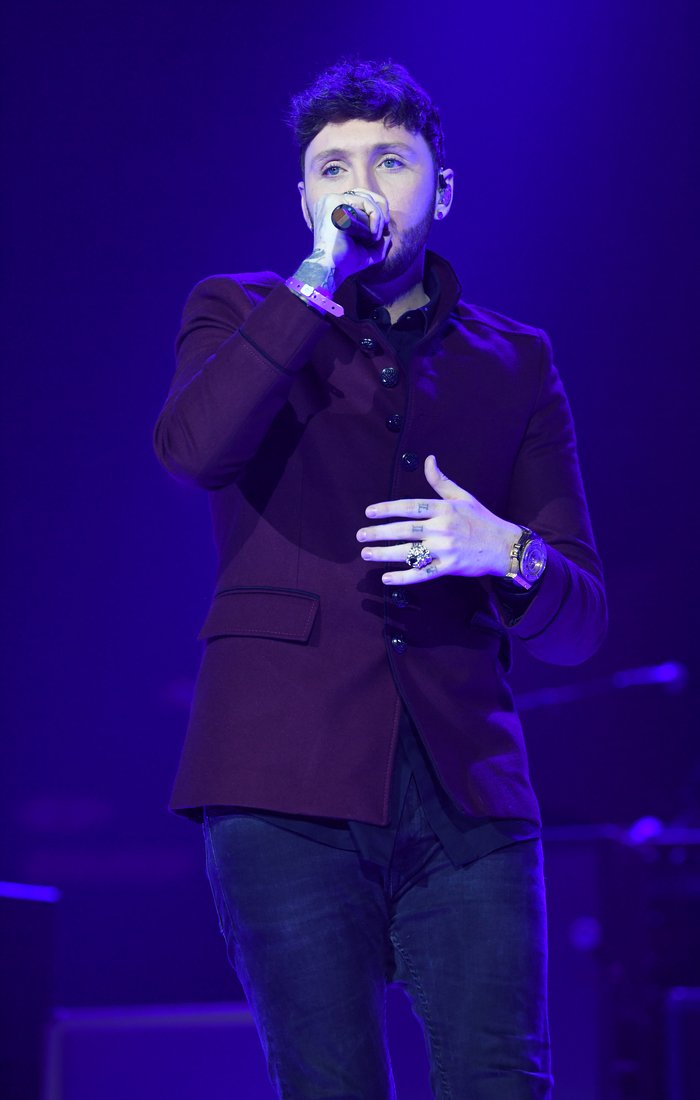 James Arthur 'Naked' Lyrics
Hey, you there
Can we take it to the next level
Baby, do you dare?
Don't, be scared
'Cause if you can say the words
I don't know why I should care
'Cause here I am
I'm giving all I can
But all you ever do is mess it up
Yeah, I'm right here
I'm trying to make it clear
That getting half of you, just ain't enough
I'm not going to wait until you're done
Pretending you don't need anyone
I'm standing here naked
(Naked, naked)
I'm standing here naked
(Naked, naked)
I'm not going to try 'til you decide
You're ready to swallow all your pride
I'm standing here naked
(Naked, naked)
I'm standing here naked
(Naked, naked)
Hey, get out
I've got nothing left to give
And you give me nothing now
Read, my mouth
If you ever want me back
Then your walls need breaking down
'Cause here I am
I'm giving all I can
But all you ever do is mess it up
Yeah, I'm right here
I'm trying to make it clear
That getting half of you, just ain't enough
I'm not going to wait until you're done
Pretending you don't need anyone
I'm standing here naked
(Naked, naked)
I'm standing here naked
(Naked, naked)
I'm not going to try 'til you decide
You're ready to swallow all your pride
I'm standing here naked
(Naked, naked)
I'm standing here naked
(Naked, naked)
I wanna give you everything
I wanna give you everything
I wanna give you everything
I wanna give you everything
I'm not going to wait until you're done
'Cause you pretended you don't need anyone
Can't you see that I'm naked
(Naked, naked)
Oh, you see that I'm naked
(Naked, naked)
I'm not going to try 'til you decide
You're ready to swallow all your pride
I'm standing here naked
(Naked, naked)
I'm standing here naked
(Naked, naked)
I'm standing
I'm standing here