Uh Oh, There's A New Celeb Feud – Iggy Azalea & T.I. Have Sparked Some Twitter Beef
18 September 2015, 12:01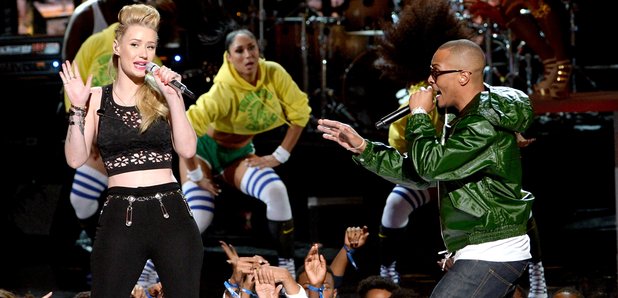 Iggy didn't take too kindly to T.I. revealing in a radio interview that he hadn't spoken to her in months… when the two are still meant to be working together.
Oh dear… it looks like T.I. and Iggy Azalea are the latest stars to fall out and have some serious beef on Twitter – despite the fact she's still signed to a publishing deal with him.
T.I. spoke out about his relationship with Iggy in a recent US radio interview, explaining that he hasn't spoken to the female rapper recently as he got tired of having to defend her when her outspokenness got her in trouble.
He told Hot 97, "In her defense, she had a lot thrown at her at one time. Any human being anywhere is gonna have a hard time adjusting.It's very difficult to be the new kid, and be the butt of the jokes, and be directed with all the negativity.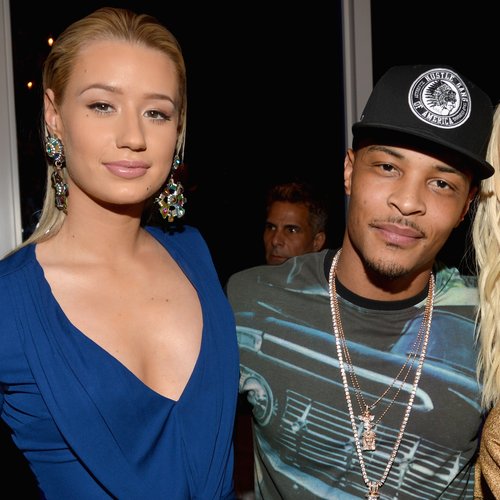 "It came at a time where culturally, in this nation — which, she's not from here — we were actually looking for somewhere to place some pent up aggression. [Iggy and her team] just kind of got it for no reason, in some cases. Some stuff they brought upon themselves. But in some cases it was the easiest place to put some pent up aggression."
Iggy took to Twitter to hit back at what he had said, saying that she hoped he would clarify his comments in the future.
Heres the deal, I am still signed to @tip and do business with him. The first ive heard of us having an "issue" is via a radio interview.

— IGGY AZALEA (@IGGYAZALEA) September 17, 2015
Personally, i dont think the radio is the place to talk about your personal issues with someone thats part of your team...

— IGGY AZALEA (@IGGYAZALEA) September 17, 2015
He seems to think theres nothing wrong with what he said, everybody else seems to disagree.

— IGGY AZALEA (@IGGYAZALEA) September 17, 2015
Im sure tip will publicly clarify what he meant when he feels he has the right platform to do so and other than that, im chillin.

— IGGY AZALEA (@IGGYAZALEA) September 17, 2015
have a great day guys. :-)

— IGGY AZALEA (@IGGYAZALEA) September 17, 2015
Although she claims they are still working together, TMZ reports that Iggy and T.I. actually parted ways back in 2013 when she left his Grand Hustle label and signed to Island Def Jam.
Iggy's no stranger to a bit of Twitter beef, however, as she's had previous spats with Snoop Dogg, Britney Spears, Azaelia Banks, Eminem and even shoe designer Steve Madden. Here's hoping she and T.I. clear up their differences soon!