Iggy Azalea's Following In Rita's Footsteps... With A Fast & Furious Cameo!
30 July 2014, 11:04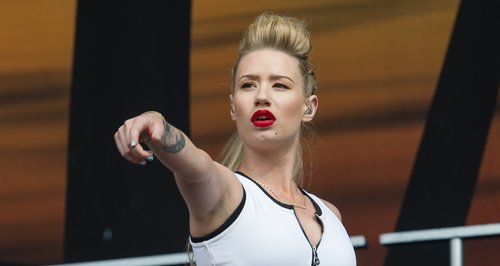 The 'Fancy' rap star has bagged herself a role opposite Vin Diesel and The Rock. Not too shabby!
The cat's well and truly out of the bag now… Iggy Azalea's in the NEW Fast & Furious movie!
Franchise star Vin Diesel let this juicy little tidbit slip this week in an interview to promote new Marvel movie Guardians Of The Galaxy, revealing the 'Fancy' rapper has already filmed her cameo in the seventh Fast & Furious film.
"Well Iggy Azalea, I just worked with her two weeks ago, I guess you'll be the first person who knows this," Vin revealed to French station Skyrock FM. "We cast her in Fast & Furious 7, she has a cameo. so I'm going to be loyal to Iggy!"
Iggy follows Rita as the latest superstar to feature in a cameo for the popular racing franchise, after Iggy's 'Black Widow' collaborator starring in Fast & Furious 6 last year
Sounds like this pair would have had a LOT in common to talk about while showing the 'Black Widow' music video together last week!
Are you excited for Iggy's cinematic debut? What sort of character do you think she's playing?
You may also like…